Beijing 2022 Winter Olympic torches unveiled
Share - WeChat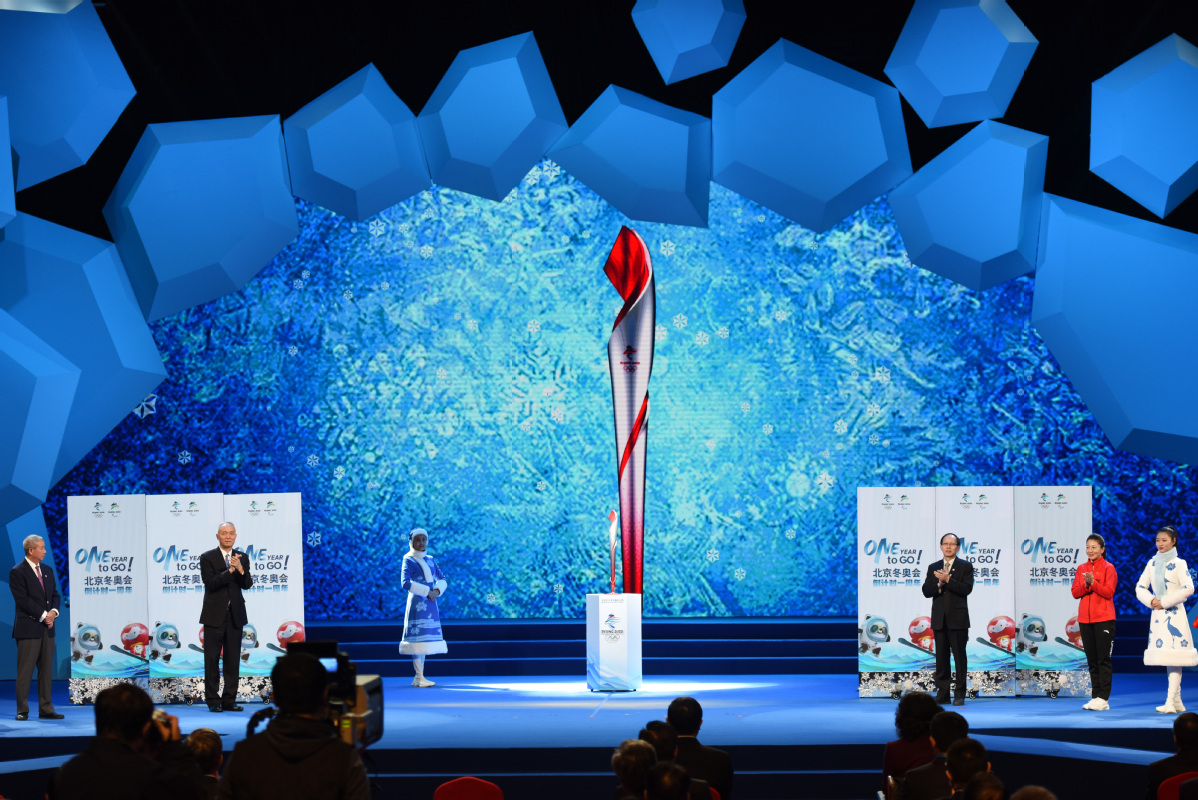 As the torch turns, the whirling red line inside gives the appearance of stretching endlessly, representing mankind's relentless pursuit of brightness, peace, excellence and the values promoted by the Olympic Movement, organizers said.
"By introducing the torch at the start of the one-year countdown, we expect to kindle the enthusiasm and anticipation for the 2022 Olympic and Paralympic Winter Games all around the world," said Wang Xiangyu, deputy director of the Culture and Ceremonies Department of the Beijing 2022 organizing committee.
"The successful design of the torch has proved again that the Olympics always set the stage for the integration of sports, culture, art and science," Wang said.
Using a combustion system developed by the China Aerospace Science and Technology Corp, the torch's flame, fueled by eco-friendly hydrogen, was designed and has undergone rigorous testing to burn reliably in all weather conditions and to withstand strong winds and extreme, low temperatures.
The torch is made of carbon-fiber materials developed by Sinopec and is light in weight and resistant to high temperatures.
To honor Beijing's status as the first city to host both the Summer and Winter Olympics, the 2022 torch features a design similar to the 2008 Games' main cauldron, which resembled a giant scroll, highlighting the Olympic spirit's legacy in the Chinese capital.