Chinese touch lifts infrastructure
Share - WeChat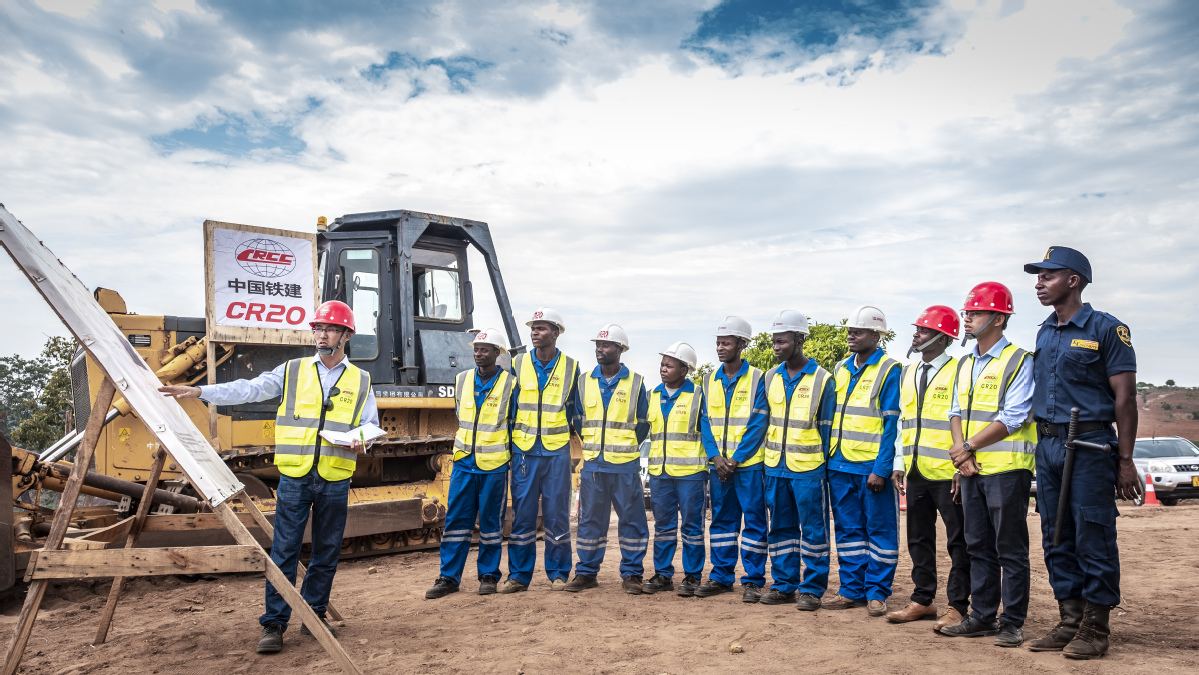 Using imaginative business models and high-tech, CR20G lands overseas projects
A Chinese consortium led by China Railway 20th Bureau Group Corp (CR20G) and China Communications Construction Co will build a sea-crossing cable-stayed bridge to connect the city of Salvador, capital of Bahia, the northeastern state of Brazil, and the island of Itaparica in the same state.
The concession area will span 46.8 kilometers, including a 12.4 kilometer-long sea-crossing bridge. The main length will be a cable-stayed bridge whose key tower will rise 205 meters with a maximum span of 450 meters, and undersea depth of up to 60 meters.
As the largest bridge invested by a Chinese company in Latin America under the public-private partnership, or PPP, mode, the project entails a 30-year concession to operate and maintain it.
The bridge will take five years to finish, Bahia officials said. Upon completion, it would be the longest sea-crossing cable-stayed bridge in Latin America.
The PPP model involves a service or venture funded and operated through a partnership between a government and the private sector. After more than two years of discussions, the technical solutions provided by Chinese companies will bring the Brazilian state unprecedented advanced technology, said Rui Costa, Bahia state's governor.
The Chinese consortium bid for and won the project through Bahia's global tender. The bridge will be designed and built under both Brazilian and US standards, said Deng Yong, chairman of CR20G, a subsidiary of State-owned China Railway Construction Corp Ltd, or CRCC.
"It will add new impetus to the economy, to employment and to the quality of life of Brazil's northeast region," he said, adding the bridge will offer a 25-minute alternative ride to the hour-long ferry that now connects Salvador to Itaparica, one of Brazil's scenic spots. The current land route is a bit of detour requiring travel across 200 km. The bridge will directly benefit 45 cities and 4.4 million residents.
He said construction will present challenges rarely seen globally, especially in building the deep-water foundation and the 30-centimeter thin-wall hollow pier for the shuttle-shaped main tower.
Itaparica's development had been stunted for a certain period. So, the new bridge is expected to transform the island into a transportation center connecting northern and southern parts of Bahia. It will also usher in new development opportunities in the fields of transportation, tourism development and civil engineering construction, said Wang Wenzhong, CRCC's vice-president.
Wang said the group would make use of different investment models including PPP, build-operate-transfer, equity participation, and mergers and acquisitions, to further compete with its established rivals in other parts of the world, in particular the economies participating in the Belt and Road Initiative and BRICS countries.
BRICS is an acronym for five major emerging economies-Brazil, Russia, India, China and South Africa-that represent about 42 percent of the global population, 23 percent of global GDP, 30 percent of world territory and 18 percent of global trade, according to the BRICS Business Council.
"Against the backdrop of the COVID-19 pandemic, we are pleased to see the efforts of the BRICS countries in promoting investment cooperation, policy transparency and efficiency," said Thun Lee, head of China operations at TMF Group, the Netherlands-headquartered provider of administrative support services for international business expansion.
He said the BRICS strategy for economic partnership until 2025 will enhance the five countries' investment attractiveness to each other in the coming years. The 2025 target is a key guideline for further enhancing business cooperation. It was approved at the end of the 12th BRICS Summit this month.
Supported by over 18,400 employees, Xi'an-headquartered CR20G is engaged in the design and construction of transportation infrastructure. Its business scope is wide-ranging, and includes real estate development, industrial manufacturing, logistics and trade, railway transportation, environmental protection ecology, engineering project inspection, design consulting, education and training.
Apart from developing businesses in the home market, CR20G has established overseas operations management centers in countries across the world-Angola, Mongolia, Mozambique, Pakistan and Algeria. It has also enriched its overseas experience in areas like foreign staff training, and project and risk management.
China's new round of reform and opening-up policies, and high-standard international trade platforms such as the China International Import Expo will build a comprehensive mechanism for Chinese companies to expand cooperation with global companies in areas from equipment procurement to production capacity cooperation in third-party markets, in particular Latin America, Southeast Asia and the Middle East, said Ke Liangdong, vice-chairman of the Beijing-headquartered China Council for the Promotion of International Trade.
In the first 10 months of this year, China added $14.1 billion in non-financial outbound direct investment in BRI countries, up more than 23 percent year-on-year. The figure accounts for more than 16 percent of all ODI during the period, up 3.6 percentage points year-on-year, according to the latest data from the Ministry of Commerce.
Some 590 newly signed overseas projects had contract value exceeding $50 million each, among which 331 have contract value above $100 million, four more than the same period last year, said the ministry.
Some sectors have seen robust growth in terms of the contract value of their overseas projects. The total value of newly signed contracts for general construction projects stood at $40.48 billion, surging nearly 37 percent year-on-year, while the value of new contracts for electric power projects rose almost 11 percent to $39.24 billion.
At the opening ceremony of the China-Middle East and North Africa (Morocco) International Trade Digital Expo via video link held in Beijing earlier this month, Ke said the country's strong commitment to opening-up and vast domestic demand will bring more growth and cooperation opportunities to global businesses, including Chinese companies as well as those in the Middle East and North Africa.
The China Council for the Promotion of International Trade will continue to leverage its unique advantages in linking up with the governments and companies, and communicating with internal and external parties, as well as working with all parties to create a better platform for Chinese companies to carry out trade and investment activities in various global markets.
To prevent infection risks from the COVID-19 pandemic, the Chinese government and business associations have urged companies operating overseas such as CR20G to prepare enough protective materials and make emergency plans, as well as maintain close communication with host countries, according to information released by the Beijing-based China International Contractors Association.