Lucid waters, lush mountains bringing riches to villagers
Share - WeChat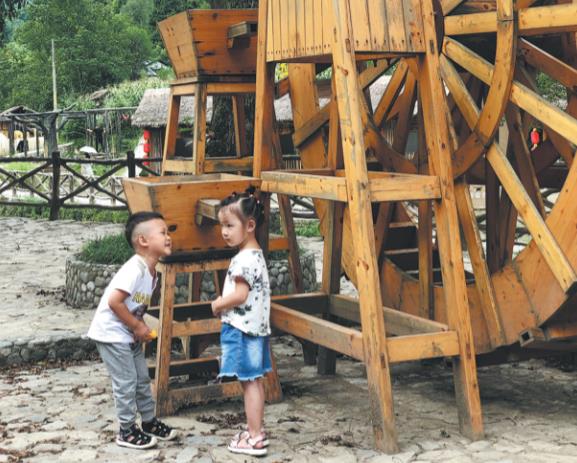 Village cooperative
At Pingxi village in Heyu town, Zhang Bin, the owner of the boutique hotel Meet 31, initiated a cooperative to manage local tourism resources. It includes more than 40 homestay owners and craftsmen.
Zhang, 32, runs a landscape planning company in Kaizhou district, Chongqing. He fell in love with the village during a business trip in 2014 and decided to build the first high-end boutique homestay in Chengkou.
Meet 31 soon became a top travel destination, thanks to its quaint design and good service. The narrow country road to it now sees heavy traffic jams during the holidays.
"As more tourists come to our village, we need to have an organization to develop business and help the poor villagers make more money," Zhang said.
The village cooperative has run an agriculture experience farm and an open-air theater to entertain guests. Local farmers become the actors in the folk drama Love in Heyu.
Under the assistance of the cooperative, 10 families have opened homestays and 50 families run free-range chickens farms and bamboo handicraft workshops. All their products are sold to tourists.
Villager Ran Meisong, 35, is now a receptionist at Meet 31. She used to work in factories in Shenzhen and Guangzhou, leaving her two children behind to their grandparents.
"My kids and I were heartbroken every time I left home," she said. "Now I have a job in the village and I can see them every day."
She said many villagers like her have found jobs near their home thanks to the tourism industry.