China, EU to boost strategic partnership
Share - WeChat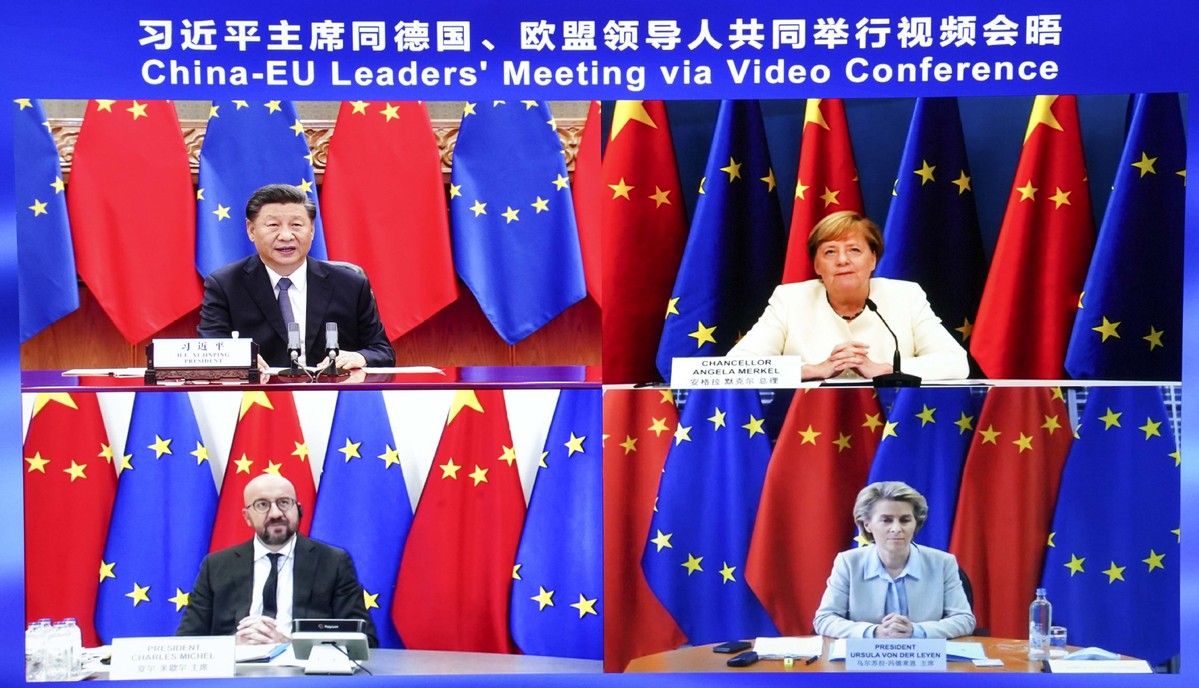 In his remarks at the meeting, Xi underlined the need for the two sides to unwaveringly pursue the healthy and steady growth of the China-EU comprehensive strategic partnership while adhering to the principles of peaceful coexistence, openness and cooperation, multilateralism as well as dialogue and consultation.
The COVID-19 pandemic has accelerated the profound changes unseen in a century, and mankind is standing at a new crossroads, he said.
China and the EU, as important trading and investment partners, should enhance the coordination of macro policies and come up with more measures to unleash more cooperative opportunities, Xi said.
With China proposing a global data security initiative, Xi said it is his hope that the EU will work with China to promote the creation of standards and rules on the governance of the global digital economy.