China's Chongqing sees foreign trade up
Share - WeChat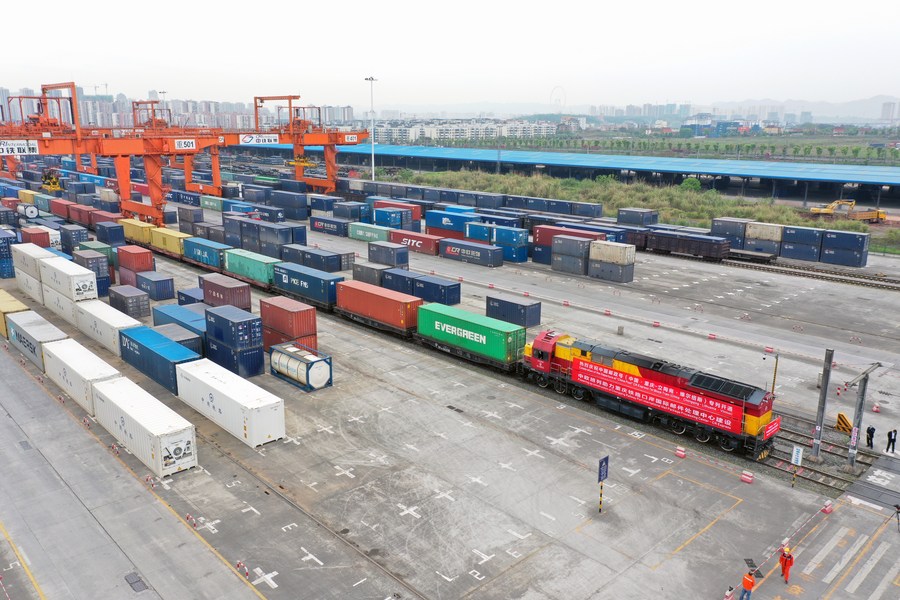 CHONGQING -- Southwest China's Chongqing municipality saw its foreign trade volume rise by 10.3 percent year-on-year to 398.4 billion yuan (about $58.3 billion) in the first eight months of 2020, the local customs said Saturday.
Its exports grew by 9.4 percent year-on-year to 252.1 billion yuan, while imports reached 146.3 billion yuan, up 12 percent.
In August, Chongqing's total import and export volume stood at 58.2 billion yuan, surging by 22.3 percent from a year ago.
Chongqing's trade with ASEAN countries recorded a year-on-year increase of 5.7 percent to reach 71.4 billion yuan from January to August. ASEAN remained Chongqing's largest trading partner during the period, followed by the European Union and the United States.
Electronic goods such as laptops were Chongqing's major export items, while integrated circuits were among the major import items over the past months.
Li Yu, deputy head of Chongqing customs, said the foreign trade volume of local private enterprises increased by 24.9 percent year-on-year to 140.9 billion yuan in the January-August period, accounting for 35.4 percent of the total.