Europe's business allure slips for Chinese companies
Share - WeChat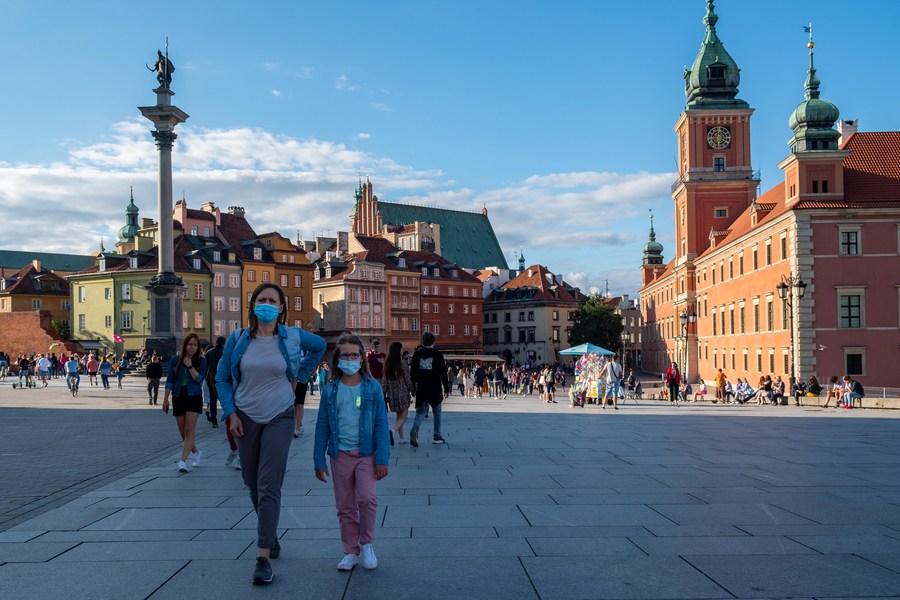 Chinese companies are taking a less rosy view of doing business in the European Union compared with last year, a survey released on Thursday shows.
A score for a gauge measuring the ease of doing business in the EU declined from 73 points in 2019 to 70 this year, according to the report compiled by the Chinese Chamber of Commerce to the EU, or CCCEU, and consultancy Roland Berger. Four months of in-depth interviews and surveys of Chinese executives were conducted across Europe.
CCCEU chairwoman Zhou Lihong said that as COVID-19 wreaks havoc on EU economies, most Chinese member companies and institutions in the bloc have been struggling to weather the pandemic storm.
"Adding to their woes is that Brussels and several member states continue to adopt a 'conservative' approach to foreign investment, security screening and foreign subsidies, among others, leading to 'unprecedented' uncertainties for Chinese companies and major concerns," she said.
According to the report, the decline in favorable views centers on aspects of the political environment, macroeconomic and sector-specific environments and the labor market.
Overall, 68 percent of the respondents feel the EU has been tightening its China policy; 72 percent believe that the EU market outlook is worse than last year; and 55 percent experience more difficulties in hiring European and foreign talent.
The survey also found that if the ease of doing business in the EU were to improve, 60 percent of Chinese companies in the EU would invest more in the market and nearly 20 percent intend to do so "significantly".
"It is our hope that this report will help bring us closer and meet each other half way; and in doing that, help the EU and China do their part to revive the global economy in the challenging circumstances in which we find ourselves," Roland Berger's Global Managing Director Denis Depoux said in a statement.
The report points out that moves to restrict Chinese companies in 5G could potentially impair the market vitality of the information and communication technology sector, and the EU's leading position in the global supply chain, which would result in a lose-lose situation.
Some Chinese companies voiced concerns about barriers in the EU's "green" market, when green-themed development tops both Beijing and Brussels' agenda.
Essential agreement
The report came just days before President Xi Jinping meets German Chancellor Angela Merkel, European Council President Charles Michel and European Commission President Ursula von der Leyen in a video conference on Monday. The negotiations for a bilateral Comprehensive Agreement on Investment, which both sides hope to conclude by the end of this year, are expected to be high on the agenda.
The report has eight policy recommendations for EU institutions that would help more Chinese companies to access the EU market "on a more balanced, fair and reciprocal basis".
It calls on the EU to strengthen mutual trust with China, work with China to revive the global economy, prevent the spillover and politicization of cybersecurity issues, refrain from overregulation, excessive screening and all forms of trade and investment protectionism and work with China to conclude the investment agreement by year end.
It also proposes that a mechanism be set up for talks between young business leaders from the two sides.