Board game esports seeing new growth despite COVID-19
Share - WeChat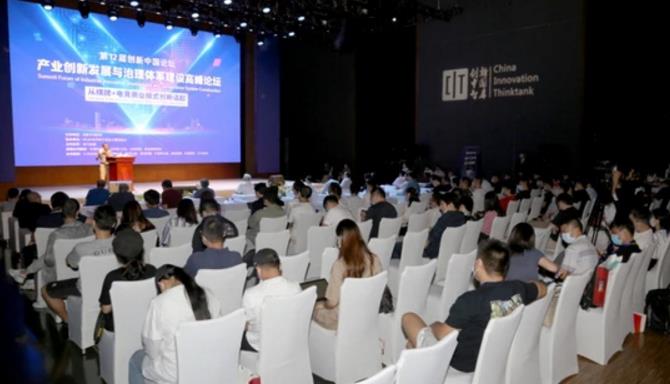 China has seen new growth opportunities in the emerging board game esports field amid the global COVID-19 pandemic, according to speakers at the 12th China Innovation Forum.
Hosted by the China Innovation Thinktank, the forum was held on Tuesday in Beijing under the theme of Industrial Innovation Development and Governance System Construction, looking at different ways to innovate business models for board game esports.
"With booming 5G, artificial intelligence and other emerging technologies, the entire esports industrial chain will transform in the future," said Zhang Xiaoming, technical director of China Audio-video and Digital Publishing Association. "Powered by those new technologies, esports viewers will be able to directly participate in the games and even interact with players, which will create new business models that can hardly be seen in the traditional sports era."
Zhang said as the entire gaming industry is ushering in new opportunities for innovative development, it is necessary to offer high-quality content to meet consumers' specific needs.
However, not all gamers are able to balance their lives and games, and new problems have also popped up such as video game addiction and excessive consumption of game products, Zhang added. "More efforts are needed to improve gaming regulations and strengthen the management system. And gaming companies should also actively take social responsibility to tackle those problems."
In recent years, with the rapid development of internet technologies, China's gaming industry has become a key driving force for the development of the digital content sector in the country.
This year, while a lot of industries have been hit badly by the pandemic, the gaming sector has emerged as one of the unlikely beneficiaries of the novel coronavirus outbreak.
In the first half of 2020, Chinese gaming firms have reported better-than-expected growth, with their total sales jumping 22.34 percent on a yearly basis to 139.49 billion yuan ($20.17 billion), according to the China Game Industry Report released in July.
Li Yanfei, vice-general manager of Zeus Entertainment, said after more than 20 years of development, China's electronic board games now embrace new growth opportunities.
For instance, Zeus Entertainment has cooperated with the World Cyber Athletics Arena to hold board game esports in January, which gained a huge following among young players.
"I believe the combination of online board games and esports will be the new trend in the industry," Li said. "We hope that more gaming companies would participate in the new model and work together to foster the healthy, green and sustainable development of online board games."
Li's views are echoed by Zhu Wuxiang, a professor at the School of Economics and Management of Tsinghua University, who said only healthy business model innovation can promote the development of an industry.
"While some electronic board games used to be connected with gambling, the new model of board game esports will help guide the healthy development of board games and inject new impetus as well."