Tencent eyes bigger role in gaming sector with Douyu, Huya merger
Share - WeChat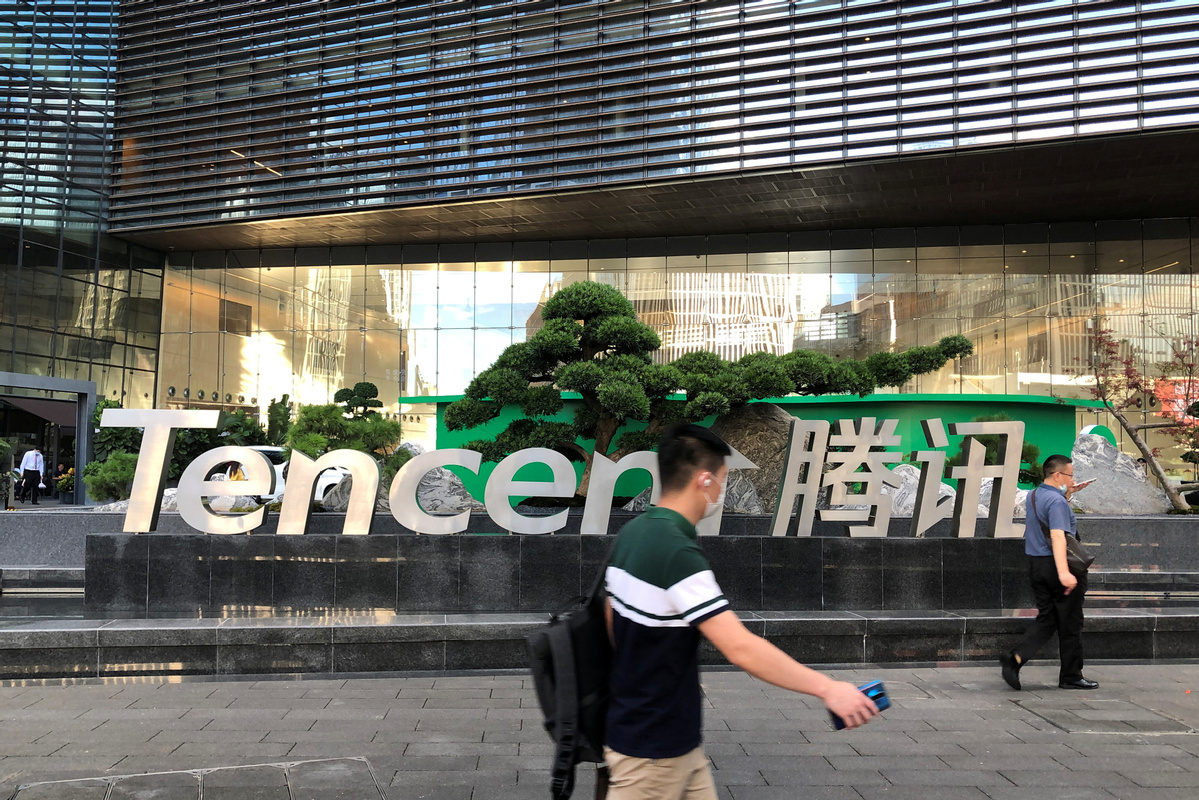 The merger deal planned by Tencent for two major gaming livestreaming platforms in China, Douyu and Huya, could further strengthen Tencent's leading position in the domestic market for games and esports, industry experts said.
Currently, Tencent owns 36.9 percent of Huya's shares and a 50.9 percent voting stake, as well as a 38 percent equity and voting stake in Douyu.
They said the planned merger would see Tencent become the controlling owner of a gaming livestreaming giant with more than 300 million users and a combined market value of around $10 billion.
"The planned merger is set to be completed soon, which will help Tencent dominate the domestic gaming livestreaming market and offer strong support for Tencent's key game sector," said Gao Dongxu, founder and chief analyst of Entbrains, a Beijing-based digital entertainment consulting firm. "After the merger, the Douyu team would become the major management team, while Huya's management team will quit."
Gao said the planned merger came as the gaming livestreaming market is gradually reaching a saturation point, with major platforms hardly attracting more new users. The merger will help integrate superior resources such as streamers, games copyright and game content.
"Today, a raft of popular short video apps such as Douyin gradually dominate Chinese netizens' screens, which could squeeze out livestreaming providers. The merger will help end the competition between Douyu and Huya, eliminate redundancies, then enhance Tencent's dominant role to ward off other rivals in the market."
Douyu and Huya have received a preliminary non-binding letter from Tencent proposing that the two firms enter into a stock-for-stock merger, in which Huya would exchange a number of newly issued shares for each of Douyu's shares.
The planned deal came after Tencent replaced Joyy as Huya's largest investor earlier this year, which sparked speculation that Tencent would lead negotiations to merge Huya and Douyu into one big giant in the gaming livestreaming market.
In a separate deal, Tencent agreed to buy additional shares from Huya to hold 51 percent of Huya's shares and 70.4 percent of its voting rights.
Huya and Douyu also separately announced forming special committees to review and evaluate Tencent's proposed merger of the two companies.
Liao Xuhua, an interactive entertainment analyst at Beijing-based internet consultancy Analysys, said as the gaming livestreaming industry is now entering a mature period of steady growth, a merger between the two will create an online giant and gain a key edge in the market.
"After the planned merger, Huya and Douyu as a whole will work closely with Tencent's gaming and esports segments to secure its positions in the domestic market," Liao said.
"What's more, the two rivals will then seek a differentiated development strategy and reduce the overlap of users, which will help them to work together to boost the future development of the whole gaming streaming market."
Liao said newcomers such as video-sharing platform Bilibili and short video app Kuaishou will not squeeze out livestreaming giants Douyu and Huya, as they cater to different user groups.
Liao's views were echoed by Sun Hui, chairman and CEO of Beijing Fuzhi 99 Software Technology Co Ltd, who said Bilibili and Kuaishou mainly target novice gamers while Huya and Douyu focus on master players.
"Due to the government's tight regulation and the mature domestic gaming market, it is hardly to see robust growth in the gaming streaming market," Sun added. "The planned merger would help Douyu and Huya reduce cost, improve efficiency and generate more profits in the future. Considering the current situation, I also suggest that those livestreaming firms seek global expansion or consider new business such as short gaming videos."