Experts: AI to unleash growth across sectors
Share - WeChat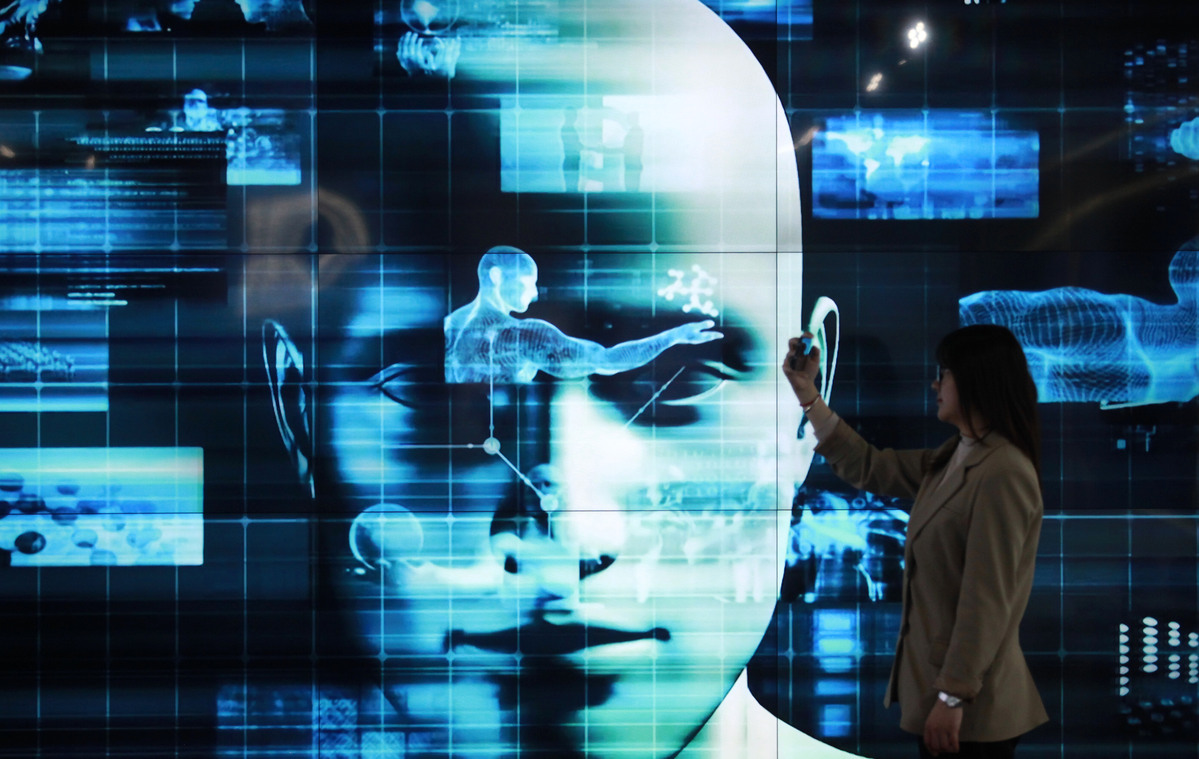 Artificial intelligence has a big role in empowering industries and the society in general, government representatives, business executives and scientists participating in the World Artificial Intelligence Conference said on Thursday.
Apart from an offline opening ceremony held in Shanghai, the meeting was joined virtually by overseas tech gurus like Turing Award recipient Yoshua Bengio and Tesla Inc CEO Elon Musk through video conferencing, as the COVID-19 pandemic has temporarily restricted transcontinental travel.
The third edition of the WAIC, attended by Shanghai's Party secretary Li Qiang and acting mayor Gong Zheng, highlighted Shanghai's bid to become a budding AI highland of national superiority and international influence.
In a video speech on Thursday, Miao Wei, minister of industry and information technology, called for accelerating AI development to consolidate the industrial base, foster intelligent economy, promote AI in international governance and push forward with deepened and extensive cooperation.
A music video composed and performed by four AI-backed virtual avatars from domestic and international technology companies debuted during the opening ceremony. The same occasion also witnessed the unveiling of 26 AI application projects that won the "Super AI Leader" Award.
Keynote speeches during the opening ceremony echoed a national guideline issued lately on furthering the integrated development of information technology and the manufacturing sector.
Mark Ren, chief operating officer of Tencent Holdings Ltd, said AI is poised to bring new growth momentum, present new game-plays such as esports, and foster a new generation of people who are "digital natives" that are ready to devote themselves to the industrial internet.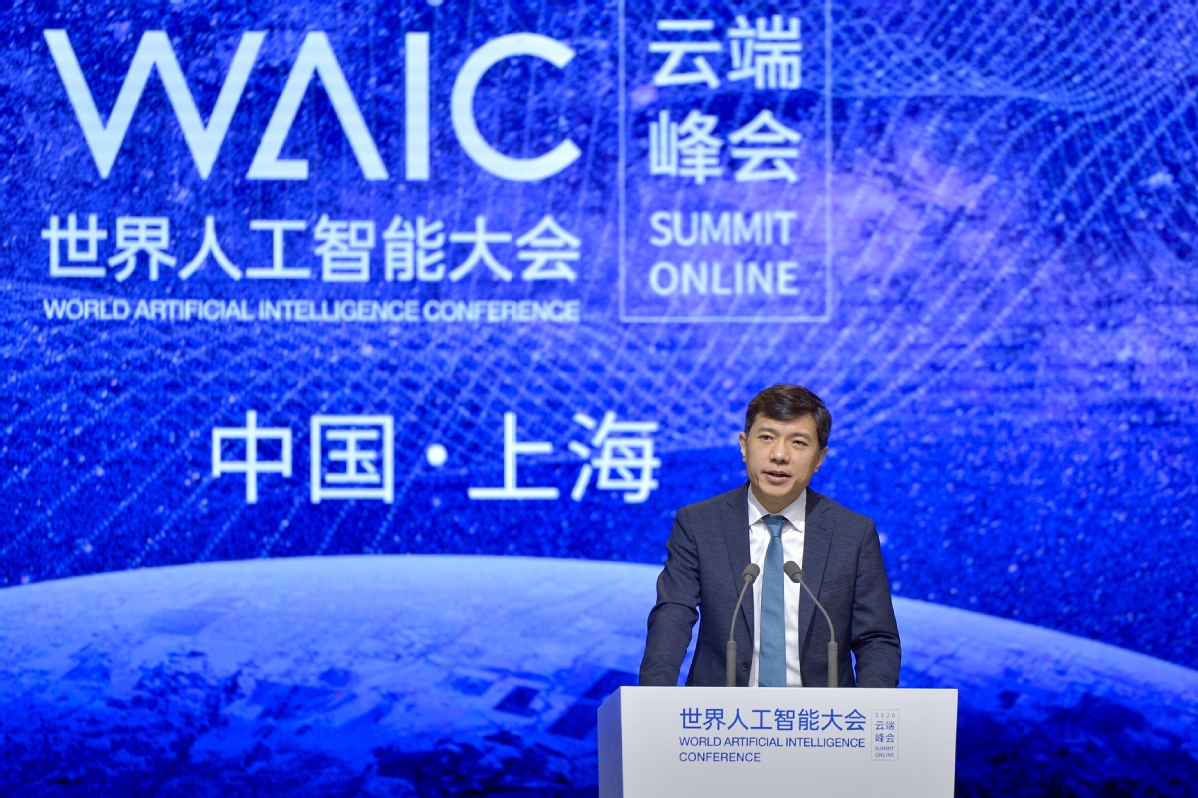 Robin Li, CEO and chairman of Baidu Inc, said vehicle-to-everything technology-the core infrastructure for intelligent transportation-is capable of increasing transportation efficiency by 15 percent to 30 percent and contributes to 2.4 percent to 4.8 percent of absolute GDP growth.
"I believe that the government-initiated 'New Infrastructure' plan-building infrastructure with AI at its core-will boost efficiency in transportation, energy, and other fields, driving economic growth," said Li.
He said Baidu Cloud will deploy 5 million intelligent servers by 2030, and train 5 million AI experts in the next five years.
As a pioneer of applying AI with the industrial internet, Tesla is on the cusp of achieving level-five autonomous driving this year, meaning completely autonomous driving where the passenger does not have to assume control at any point, CEO Elon Musk said.
He praised the Tesla China team for doing an "amazing" job and said he looked forward to visiting the Gigafactory in Shanghai as soon as possible.
"I really can't say enough good things. We expect over time to use more AI and essentially smarter software in our factory," he said, noting that it will take a while to employ AI effectively in a factory.
As the pandemic strangles global growth, many speakers have referred to the role of AI in disease detection and streamlining diagnosis procedures.
"The pandemic has accelerated digital transformation. In China, we see scientists using AI algorithms shorten the period of reading computerized tomography images from the previous 10 minutes to 20 minutes to just 20 seconds," said Jack Ma, co-founder and former chairman of Alibaba Group Holding Ltd.
Yoshua Bengio, professor of the University of Montreal and 2018 Turing Award recipient, said the early-warning systems provided by AI technologies will help reduce the spread of diseases, and can even predict the chances of one getting infected.
Zhang Wenhong, director of Huashan Hospital's department of infectious diseases, called for speedier concentration of public health data currently scattered across all medical institutions.
"The combination of online and offline data (and not just medical data) should form a comprehensive system and create a warning mechanism that serves to determine the vulnerability of a city should a pandemic occur," he said.
The three-day event, which ends on Saturday, will employ technologies such as 5G, virtual reality and augmented reality to create an immersive experience showcasing the latest AI applications to a global audience via online channels.