AI must play role in pandemic fight, experts say
Share - WeChat Artificial intelligence has played a substantial and supportive role in the global fight against the COVID-19 pandemic, according to experts at a video conference on Tuesday.
During the World Peace Forum special video conference held by Tsinghua University, panelists discussed the use of AI in the COVID-19 responses in different countries and talked about how AI will be at forefront of the fight against future global health crises.
IT technology used in mobile apps, characterized by connectivity and internet, is quite important for contact tracking, screening and data analysis, according to Zhang Yaqin, dean of the Institute for AI Industry Research at Tsinghua University.
AI-based machine learning is useful in making predictive modeling for data analytics and rapid screening, as well as antibody testing, and AI machine learning will help develop vaccines and make them affordable and accessible, Zhang said.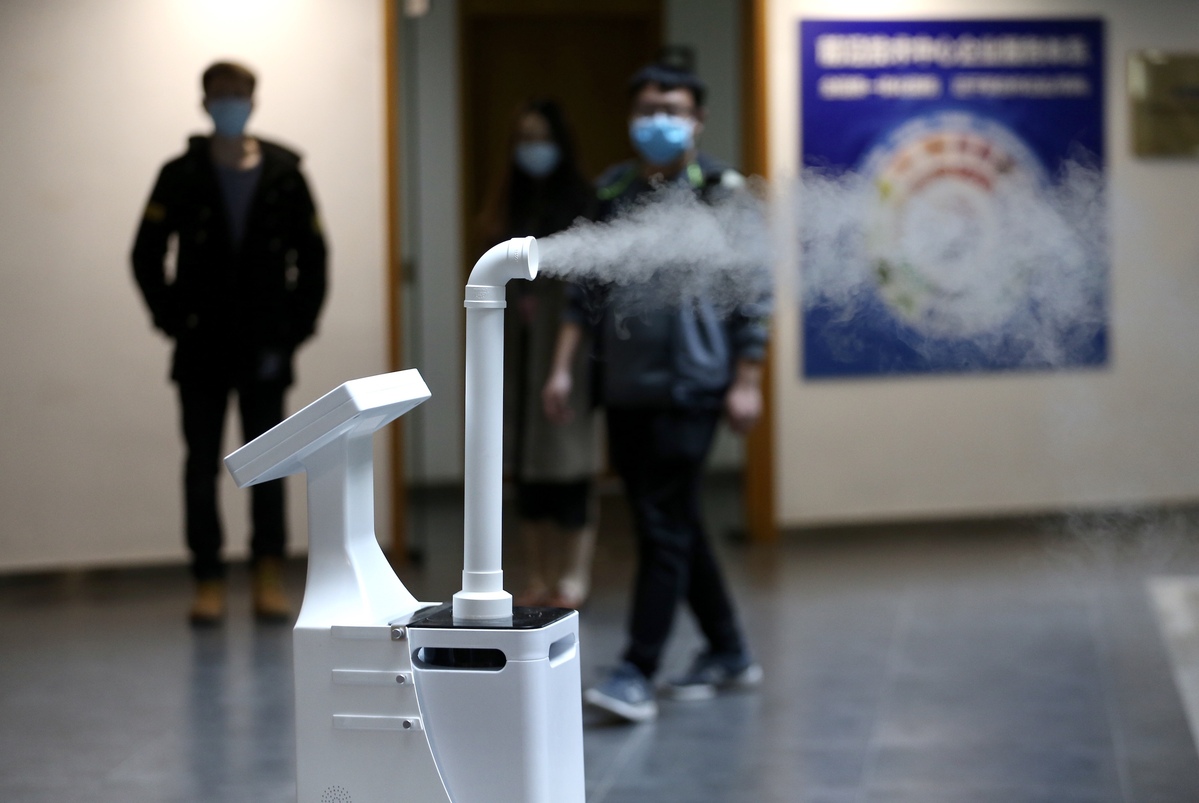 Robots have taken the spotlight in disease control. They are used in delivery of food and medicine for patients in hospitals and families under quarantine. They can also do cleaning and disinfection work in hospital areas which are difficult for people to access.
However, AI itself cannot solve the COVID-19 crisis, said Stuart Russell, professor at the University of California Berkeley. "It's biology, medicine, public health and public policy." He called on the AI community to also focus on good applications such as disease prevention, noting, "the cost of prevention is far lower than the cost of failure to prevent."
Other experts from home and abroad also shared their views on AI topics, including scientific research cooperation, AI ethical standards and principles as well as privacy protection.