Chip makers hit pay dirt on bourses
Share - WeChat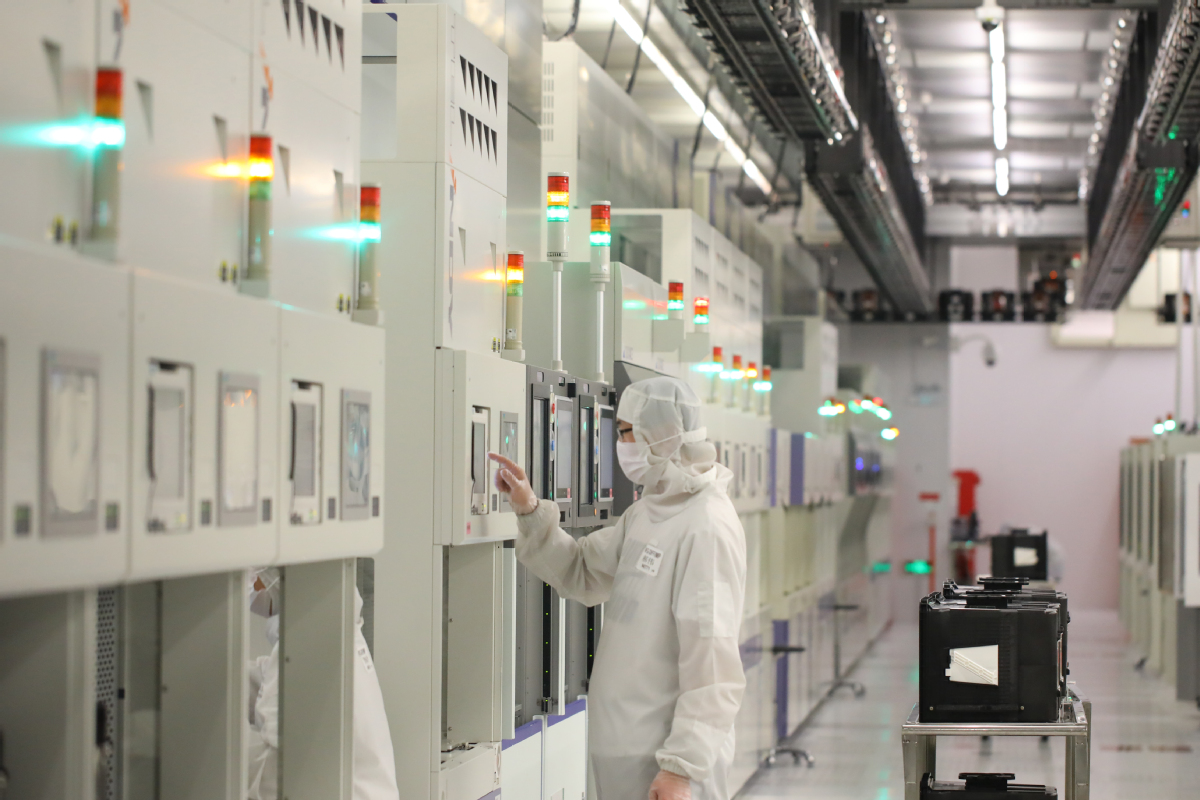 Chip makers are making a beeline for the nation's technology-focused STAR Market, seeking to tap into a bullish market amid growing investor enthusiasm for semiconductor-related shares.
Artificial intelligence chip company Cambricon Technologies Corp said on Tuesday that it will raise 2.58 billion yuan ($367.76 million) from an initial public offering on Shanghai's STAR Market, at an offer price of 64.39 yuan a share.
On the same day, Chinese chip maker Semiconductor Manufacturing International Corp kicked off a major share sale. The company plans to raise as much as 53.2 billion yuan from its Shanghai listing, which could be the Chinese mainland's biggest share sale in a decade.
Analysts said local investors are displaying growing enthusiasm for chip companies, as the importance of a globally competitive semiconductor industry is highlighted amid the US government's efforts to contain the rise of Chinese technology enterprises.
Yang Lei, managing director of Northern Light Venture Capital, said earlier that Chinese companies are worried that the US government may further tighten restrictions on key semiconductor technologies, and such concerns have fueled the desire to invest in more local companies that work on middle-end and premier processors.
As Chinese makers of smartphones, personal computers and servers grow into major players in the global technology arena, they also recognize the need of localized or in-house chip suppliers to help them better differentiate their products, Yang said.
Cambricon, for instance, is one of the most valuable AI chip startups in China. Cambricon's AI chip intellectual property products have powered smartphones and data server chips, including those made by Huawei Technologies Co and Alibaba Group.
As the biggest contract chip maker in the Chinese mainland, SMIC has successfully mass-produced a smartphone processor for Huawei Technologies Co, marking a breakthrough in the mainland's push to boost its chip making industry.
In its latest Shanghai IPO statement unveiled on Sunday, SMIC said it aims to sell 1.68 billion shares priced at 27.46 yuan each, with an overallotment option allowing the total to rise to 1.9 billion shares. The fundraising figure is more than double the 20 billion yuan amount estimated in its prospectus, due to expected stronger demand from investors.
The move came after SMIC announced in May that it had received an investment of $1.5 billion from China's National Integrated Circuit Fund II and a $750 million commitment from the Shanghai Integrated Circuit Fund II, which will be used to drive its research and development, as well as production capabilities.
Ding Wenwu, president of China Integrated Circuit Industry Investment Fund Co Ltd, said earlier that money has been flowing into the chip design segment, which has a lower technological threshold and quick investment returns, but more efforts are needed to bankroll the chip material, equipment and manufacturing segments.
"Currently, investors are interested in the chip industry, but it is important to ensure the right investment direction. It is important not to put all the money into semiconductor design. China is lagging behind advanced countries in chip material, equipment and manufacturing, all of which need heavy resource inputs," Ding said.