Cultural sector finds new ways to tell stories
Share - WeChat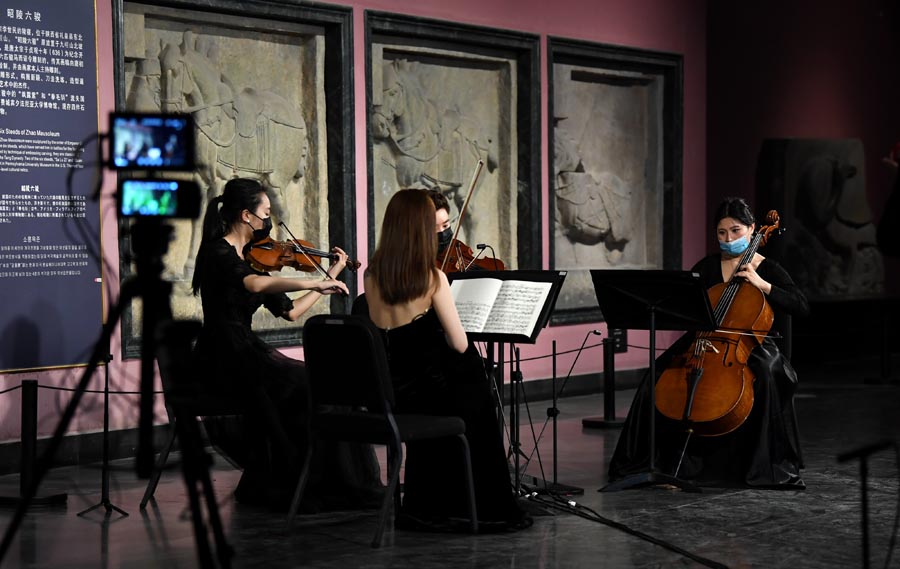 Tribute
Shows are returning in various formats. On May 18, 2001, UNESCO proclaimed Kunqu Opera a "masterpiece of the oral and intangible heritage of humanity".
On May 16, the Shanghai Kunqu Opera Troupe launched an online show as part of a series of events to mark the anniversary. The Zhejiang Kunqu Opera Troupe and the Suzhou Kunqu Opera Troupe also participated. Over 600,000 people watched the performance online.
"We have not performed in our theater since January, which has been very difficult," said Gu Haohao, president of the Shanghai Kunqu Opera Troupe. "But we are now busy preparing more free online shows."
Despite the disrupted schedule, the Beijing Tianqiao Performing Arts Center has announced a performance plan for the second half of the year.
The Eternal Wave, a dance drama, will be staged by the Shanghai Dance Theatre from Aug 13 to 16, while the Mandarin version of the Broadway musical Jekyll & Hyde will be staged from Nov 5 to 15.
The Eternal Wave, adapted from a classic 1950s film, revolves around an underground Communist telegrapher who works in the shadows to fight enemies. Since its premiere in 2018, the show has been staged more than 100 times nationwide, according to its director Zhou Liya.
"Many fans shared their anticipation of the theater reopening," Zhou said. "Though some shows have moved onto livestreams, we still need the intimate experience of sitting in a theater with actors performing onstage."