Cultural sector finds new ways to tell stories
Share - WeChat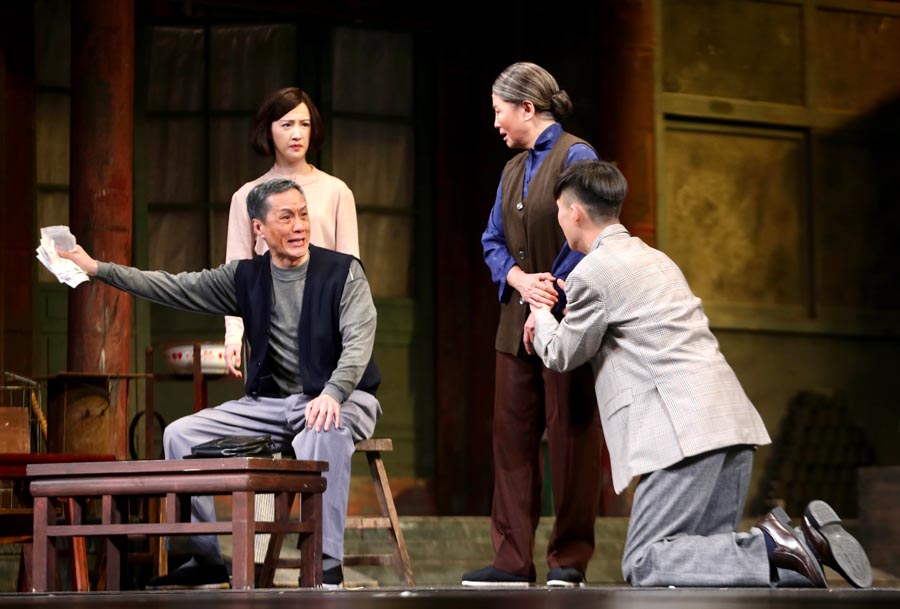 Curtains lifted
Now, good tidings have appeared as the virus has largely been contained in China.
According to a May 12 guideline issued by the Ministry of Culture and Tourism, theaters and cinemas in places deemed at low risk of coronavirus transmission can put on small commercial performances, providing they obtain government permission.
Audience members must book tickets in advance and numbers must be limited to 30 percent of the full seating capacity.
"Though it still poses a challenge for us, things are getting better," Feng said. He said his theater will reopen with some new free events, such as actors reading classic works, for the troupe's 68th birthday on June 12.
"What we want to do first is to usher audiences back into theaters. They have been waiting for a long time," he said, adding that some low-budget programs will be produced with fewer actors and creative team members onstage.
Feng said that in recent years, audiences have regarded attending plays as a new lifestyle choice. However, without revenue, some theaters and performing arts companies have closed down.
Consequently, as a top-level political adviser, Feng's proposals at this year's two sessions focus on the use of government funds to rescue the performing arts.
According to his research, Beijing has more than 5,000 theaters and companies qualified to stage performances, with 80 percent of them privately owned.
"Those companies need financial support to get through this," he said. "Next year will see the performing arts recover from this loss."