The rhythm of hope rings out
Share - WeChat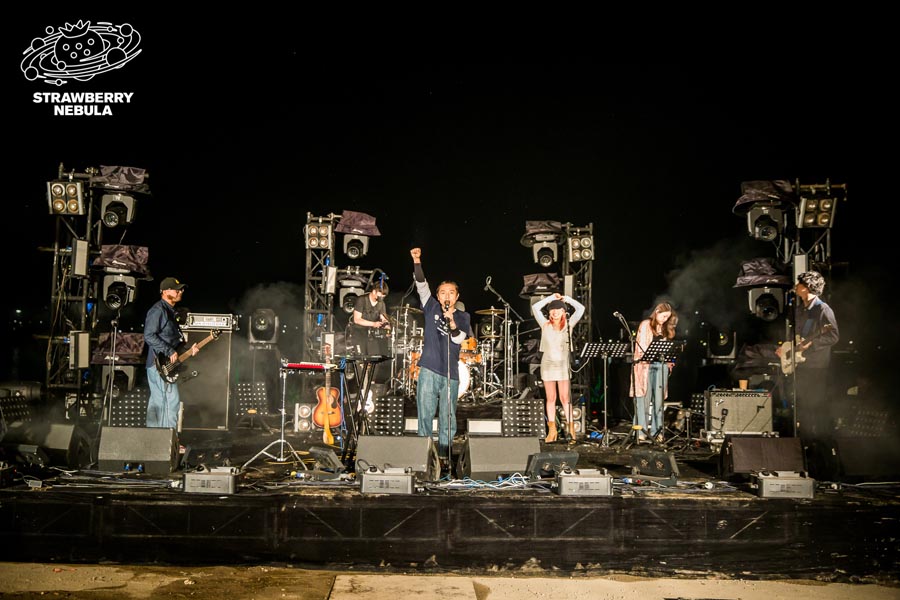 The show, as they say, must go on and, as recovery blooms, bands take to the stage, Chen Nan reports.
The beat goes on. Guitars, drums, the rhythm of life. The electronic pulse of recovery is beating strong. Chinese indie rock band Miserable Faith livestreamed a concert on May 15. This was their first show after the COVID-19 outbreak. Nearly 400,000 people watched the online concert which cost 18 yuan ($2.52) per ticket. More than 4,400 people watched at 29 live-music venues in 23 Chinese cities.
The band performed their hits, including West Lake, Sing for You and Road Song during the 90-minute gig. They also expressed their gratitude and respect for health workers who fought against the pandemic with May Love Be Without Worries.
But the emotional best was saved to last. At the end of the concert, lead vocalist Gao Hu asked: "Do you know where we are? The Yangtze River is right behind us. We are performing in Wuhan." The location of the concert had been kept a secret. The reaction could have been picked up on the Richter scale.
On April 8, Wuhan, the city hit hardest by the COVID-19 outbreak, lifted outbound travel restrictions after 76 days of lockdown. People in Wuhan are embracing the city's rebirth, as daily life-restaurants, shopping malls, transportation, delivery services and manufacturing-gradually recovers.
"We've been fighting together and everything will be fine," Gao said on stage. The band donated medical supplies worth 1 million yuan to Wuhan on Jan 24.
"I really miss the atmosphere of watching a rock show at a live-music venue," says 23-year-old Liu Xiao, one of the audience members who watched the show online from Beijing. "Because of the COVID-19 outbreak, there have been no shows for months. When Miserable Faith announced their online concert, I was very excited and bought the ticket. Although it was not a real concert, where I could enjoy their music live, I still felt great. Live music is going to come back when everything gets back to normal."