Sound from the future
Share - WeChat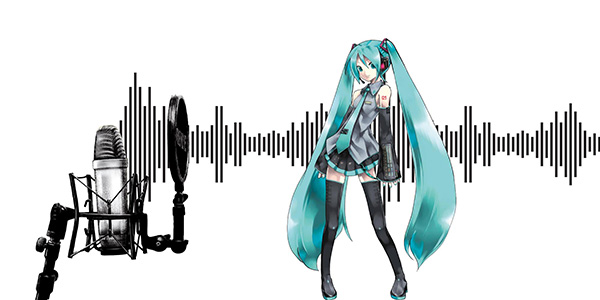 This year's Coachella music festival takes place in April in California – and it has been all the rage since organisers announced Rage Against the Machine will headline the event, along with Frank Ocean and Travis Scott; K-pop's Big Bang are also along for the ride. But there's an added incentive on this year's line-up, which shows 2020 vision on the part of the festival. Coachella will present a pop star so iconic, so elusive, that she's actually virtual: Hatsune Miku.
Meaning "the first sound from the future", Miku is a perpetually 16-year-old blue-haired, computer-generated entity known as a "vocaloid", and was created by Japanese media company Crypton Future Media in 2007. People can buy the software, use it to create songs in Miku's voice and upload it to a digital platform. Her creators thus get to choose the cream of the musical crop for her to perform.
But lest you think Miku just emerged out of the musical ether, she has both provenance and performing smarts. There was the 2009 video game Project Diva, she had a number-one album in Japan ten years ago; she's opened for Lady Gaga; she's collaborated with Pharrell Williams; she appeared on the Late Show with David Letterman; and she performs world tours as a hologram in Los Angeles, Hong Kong, Singapore and Tokyo. And she could tour endlessly; according to Crypton, there are more than 100,000 songs in her catalogue.
Not being the "big-ego" pop star comes with benefits, too. As a virtual performer, she changes costume in a split second, doesn't take breaks, and flits from one song to another in an instant. And her songs are the result of music her fans have made on the software. For one, Japanese band Supercell made Miku vocaloid tracks before being signed by Sony Music Entertainment Japan in 2009.
With the K-pop and J-pop phenomena taking hold globally, virtual artists the likes of Miku and Riot Games' supergroup K/DA (who performed with augmented reality at the League of Legends World Championship) just may be this decade's biggest musical stars. Perhaps we're witnessing a new era: of V-pop.