The issues that made our year
Let's help Beijing's junkmen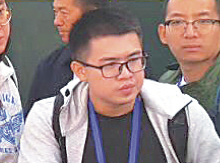 Last year, I covered many topics across different fields, including environmental protection, matchmaking for seniors, crackdowns on gangs and organized crime, sex education and community police work.
By talking with people in different professions, I noticed that ordinary people are always a source of wonderful stories and reflect the real changes in society.
The story of Beijing's junk collectors lingers in my mind. The topic led me to pay more attention to this special group and wonder how the community could exist in the capital for decades, and even consider how it can find a place in the city's development.
When it comes to these junkmen, the first impression for most people is usually middle-aged men in ragged clothes collecting cans, bottles and paper.
My impression changed after a month spent interviewing them, because I discovered that they make a significant contribution to the city's sustainable development. I often see garbage collectors sorting trash on roadsides at night.
Beijing introduced a stringent trash-sorting program, which led many people to learn about trash classification. However, a group with such skills has been active in China's cities for many decades. They are the junk collectors.
Beijing produces nearly 26,000 metric tons of domestic waste every day, and its 29 garbage-disposal facilities are operating at full capacity. Last year, 9.3 million tons of household waste were collected in the capital.
An interviewee from Henan province, who has lived in Beijing for 22 years, told me that junkmen used to collect almost all the recyclable waste. However, the departure of many of them means a lot of useful stuff now goes to waste.
An experienced junkman can separate more than 30 types of plastic quickly. Such skills are important for the ongoing trash-sorting program in Beijing, so why not make full use of the junkmen's skills and experience?
After all, the operation and development of a city needs the efforts of people from all walks of life. If the authorities gave these people, few of whom are locals, a chance, they could discover a sense of belonging.