Weekly culture & leisure guide (Dec 20-27)
Share - WeChat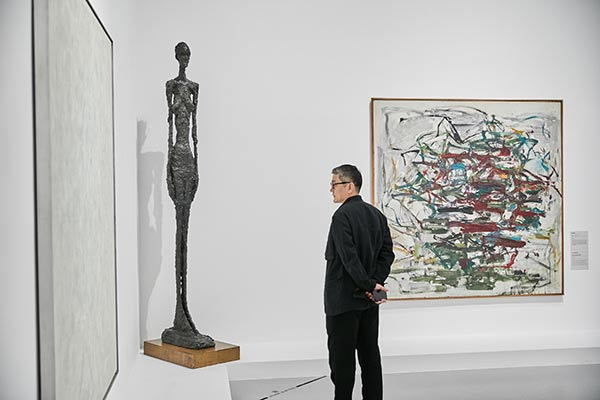 Centre Pompidou masterpieces shine in Shanghai
Under the framework of the Centre Pompidou x West Bund Museum Project, a high-level cultural exchange between China and France that goes on from this year to 2024, the newly inaugurated The West Bund Museum in Shanghai is staging exhibitions, featuring selected artworks from the collections of the Centre Pompidou.
Running until May 9, 2021, the long-term exhibition The Shape of Time, featuring more than 100 artworks from the Centre Pompidou, briefs the audience on the history and stories behind the artworks, including those by Pablo Picasso, Joan Miro and Marcel Duchamp. Another exhibition Observations, running until March 29, 2020, presents 16 signature works by 15 artists as well as highlights from the Centre Pompidou New Media Collection to sketch out the worldwide development of new media art.
Click here to learn more.
If you go:
10:00-17:00, Tuesday to Sunday. No 2600, Longteng Dadao, Xuhui district, Shanghai 上海市徐汇区龙腾大道2600号 西岸美术馆