Rocky rainbows' cultural colors
Share - WeChat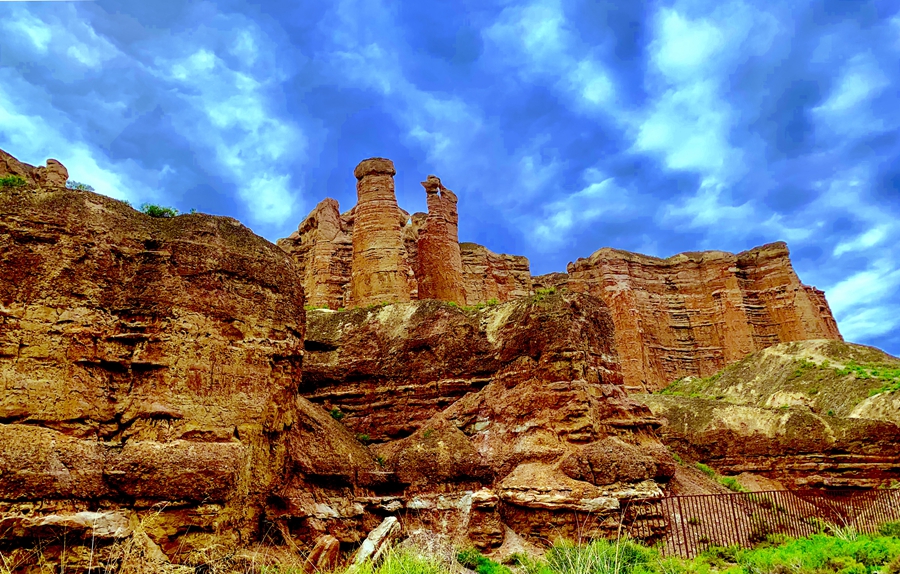 The 150-meter-wide Phantom of the Louvre, aka The Castle, is 20 meters taller than the actual 30-meter-high Parisian art museum.
The 50-meter-high sandstone Seven Women Peaks resemble several maidens staring into the distance.
And Waiting for Father is similarly believed to be a son and wife scanning the horizon in hopes of seeing the family patriarch return home, as happens in a local legend.
Truly, Zhangye is a place where natural sceneries blend with landscapes of the mind, where imagination is projected onto the rock that projects toward the sky, and where stone and culture show their colors, in every sense.