Rocky rainbows' cultural colors
Share - WeChat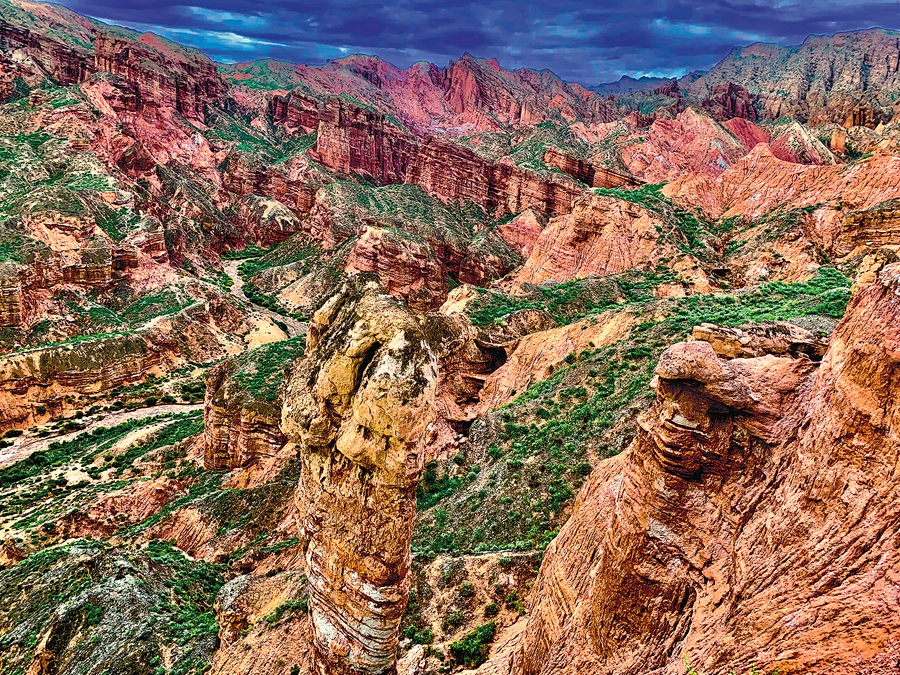 That includes the very tendency to anthropomorphize formations in general, not to mention specific motifs.
Take Huge Scallop Rock Cumulous. The red, gray and yellow sandstone strips are said to resemble the layers of the eponymous vegetable. But it's also likened to a dragon taking flight to pray for people and harvests.
Actually, hoards of dragons inhabit the Rainbow Mountains.
A "fairy dragon" is said to be depicted in the titled strata of Monolithic Mountain. An ancient poem about the formation reads: "A dragon flies over a thousand li (unit of distance) of peaks and troughs, and 10,000 li of danxia (sandstone) fly like a rainbow".
Resident dragons are believed to be guarded by the red-sandstone Supernatural Tortoise Looking Up at the Sky.
Returning Sail in the Sunset is said to resemble a ship sailing into the twilight. One mountain is believed to look like the boat, while the pastel peaks behind create a backdrop that resembles the sky around sundown.
The Rainbow Mountains show that seeing shapes in the clouds isn't confined only to those in the sky.