Rocky rainbows' cultural colors
Share - WeChat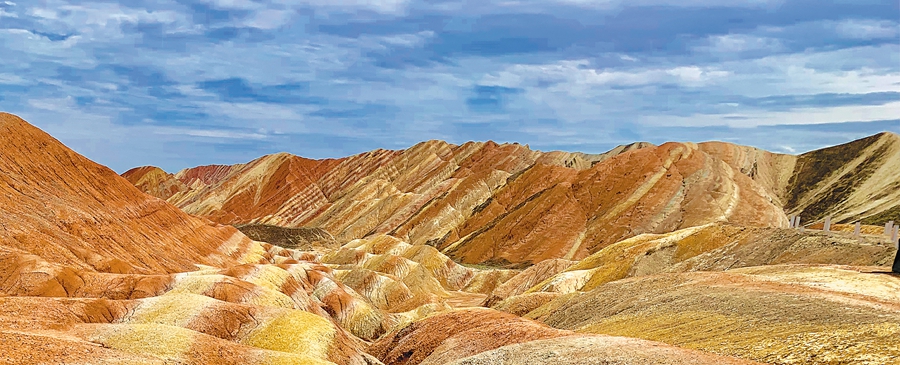 Yet to truly see the full panorama of Zhangye's incredible swath of the planet's crust requires a hike through the nearby Ice Valley, so named because glaciers whittled the gorge and its landforms eons ago.
While the rocks may not be as vibrant in hue as the Rainbow Mountains, they're still tinted with cultural designations.
One 5-meter-high stone alone shares three names because it's said to resemble a Red Flag, Neighing Horse and Torch of Qilian.
The range of vertical spires includes such formations as Yinand-Yang Pillars, Three Friends, Camel Greeting Guests, Goshawk Head, Toad Looking at Red Clouds, Egyptian Pharaoh, Peacock Stone, Colored-Glaze Palace and Turtle Diving into the Sea.