Economic forum brings together global expertise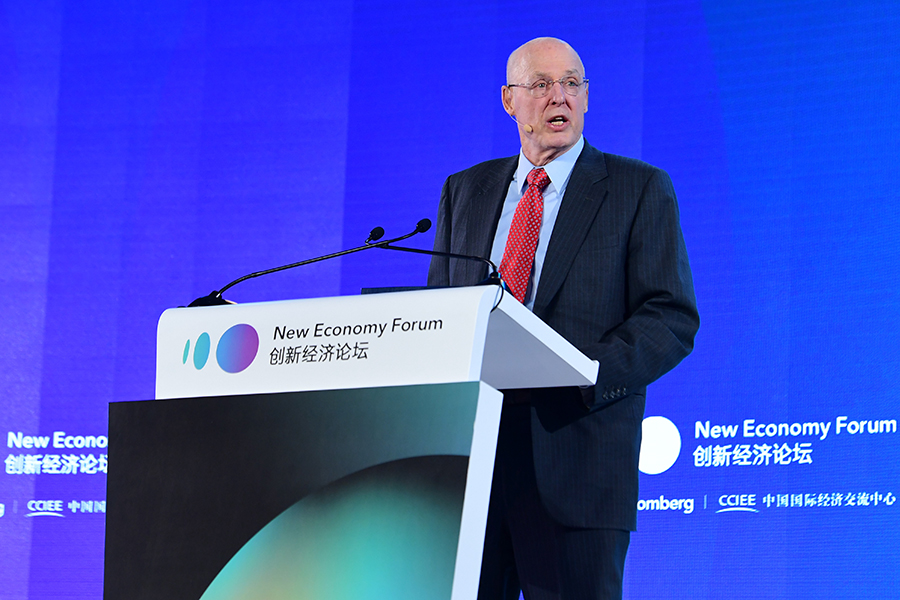 Hank Paulson is concerned about the potential fallout from the decoupling of China and the United States on financial, technological and other fronts.
Economic competition may be fierce but ultimately need not be zero-sum, while enduring and persistent competition produces the best long-term results for any company or country, Paulson said. The former treasury secretary is also chairman of the Paulson Institute.
He added decoupling China from US markets by delisting Chinese firms from US exchanges was a "terrible idea," as is forcing Chinese equities out of MSCI indexes.
"It would eventually threaten U.S. leadership in finance, as well as New York's role as the world's leading financial center," he said.
Paulson attributed the recovery from the 2008 financial crisis to effective coordination of monetary and fiscal policies with other key economies, including China. "We will regret it when the next crisis comes if the world's two largest economies don't have the mechanisms to coordinate."
Technology decoupling was Paulson's other major concern.
"American and Chinese technology systems and standards are being separated, and world systems and standards may become Balkanized as a result.
"Forging an exclusive technology bloc would isolate and weaken the US economy by reducing the ability of US firms and workers to participate in a significant part of global trade - not just with China, but the rest of the world," he said.
He urged the United States to eliminate barriers aimed at punishing Chinese firms, such as using national security rationales to impose tariffs on steel, and avoid blocking acquisitions of investments without national security risks.
For the sake of people's prosperity and the global economy, there has to be a better way, he said.
Paulson said he was hopeful before too long the two countries could complete phase one of a US -China trade agreement.
"There will be some natural decoupling, but the delusions of a wholesale, comprehensive decoupling and economic Iron Curtain will leave our countries and the entire world worse off," he said. "We need to avoid that outcome. We need to avoid it now."