China sweetens offer as global FDI bright spot
Share - WeChat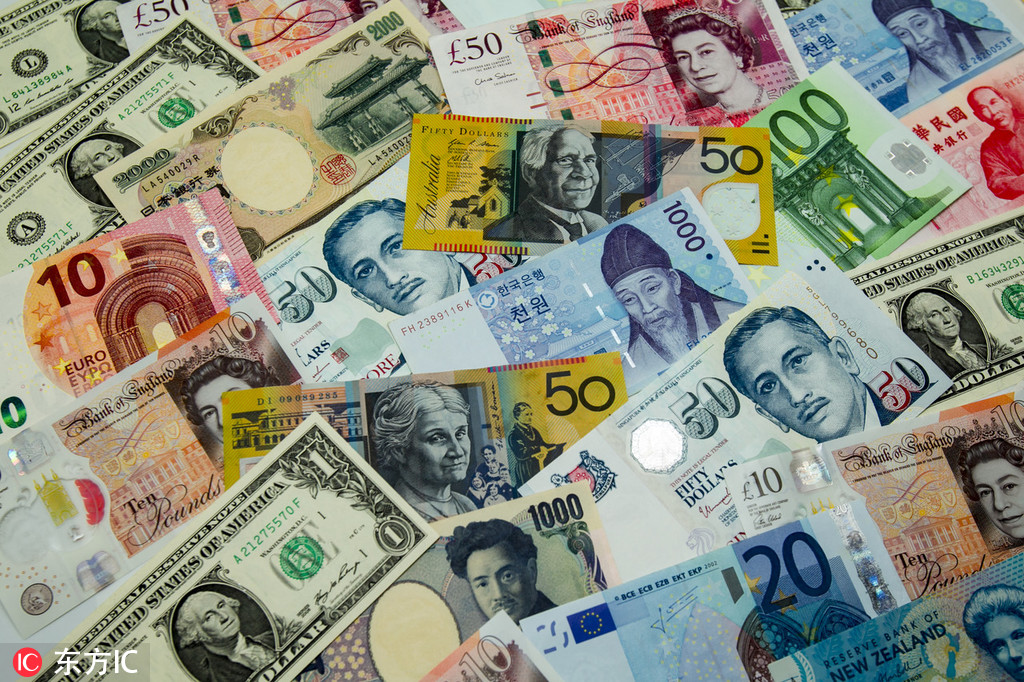 BEIJING - China continues to see an uptrend in foreign direct investment (FDI) inflow as investors remain bullish on tapping into a huge market with growing ease of doing business.
Monday's data from the Ministry of Commerce (MOC) showed that FDI into the Chinese mainland expanded 6.6 percent year-on-year to 752.41 billion yuan ($107.4 billion) in the first 10 months of the year.
October saw China's year-on-year FDI growth almost double that of September. The 7.4-percent rise would be enviable given the significant uncertainties that could impact the scale and contours of FDI in 2019 and 2020.
According to the latest Global Investment Trends Monitor report by the United Nations Conference on Trade and Development (UNCTAD), global economic growth has fallen and growth forecasts have continued to be revised downwards over the past year. Geopolitical risks, trade tensions and concerns about a shift towards more protectionist policies have further weakened business confidence.
Commenting on the highlights of Monday's data, MOC official Zong Changqing said China's FDI inflow had been stable and featured more major projects as well as improved structure in the January-October period.
"More than 1,300 major projects with investment of more than $50 million have been launched this year, up 5.4 percent from the same period last year," Zong said. "Implementation of projects above the 10-billion-dollar mark, such as those with BASF, ExxonMobil and Tesla, are speeding up."
Monday's data showed that a total of 33,407 new foreign-funded enterprises were established in the first 10 months. Foreign investment in China's high-tech industries surged 39.5 percent year-on-year to 222.4 billion yuan, accounting for nearly 30 percent of the total FDI.
Foreign companies have long benefited from and contributed to China's development. They accounted for nearly half of the country's foreign trade, one-fifth of tax revenue, and one-fourth of total output of industrial enterprises above a designated size, said a report on multinationals by a research institute under the MOC.
Their importance makes stabilizing foreign investment a key task of China's six-plank campaign to counter downward economic pressure, which also underscores work on stabilizing employment, financial sector, foreign trade, domestic investment and expectations.
"The Chinese economy's high-quality development requires foreign investment to play a bigger role in research and development, technology, capital and human resources," said Hao Hongmei, a researcher at the Chinese Academy of International Trade and Economic Cooperation under the ministry quoted by the 21st Century Business Herald. "This is where the new round of foreign investment policies can be highly instrumental."
Hao referred to a guideline issued by the State Council earlier this month on better using foreign investment with a focus on safeguarding the national treatment of foreign-funded enterprises. The guideline puts forward 20 policies in four aspects to create a more "fair, transparent and predictable" business environment for foreign investors.
The guideline reflects China's latest efforts in facilitating foreign investment. China has introduced the "pre-entry national treatment plus negative list" management system and substantially eased restrictions on market access for foreign investors, with marked progress in improving the legal and policy framework.
"We are optimistic about achieving this year's goal of stabilizing foreign investment," Zong said, citing the country's pro-investment measures.
According to the latest World Bank report, China's ease of doing business ranking rose to 31 this year from 46 last year, and it is also among the ten economies that improved the most on the ease of doing business after implementing regulatory reforms.
"We are very pleased to see the Chinese government's continued efforts to provide foreign-invested enterprises a friendly and dynamic business environment, as well as vast possibilities in innovation," said Jerry Wang, president of Siemens Healthineers Greater China.