China's FDI up 6.8% in first 5 months of 2019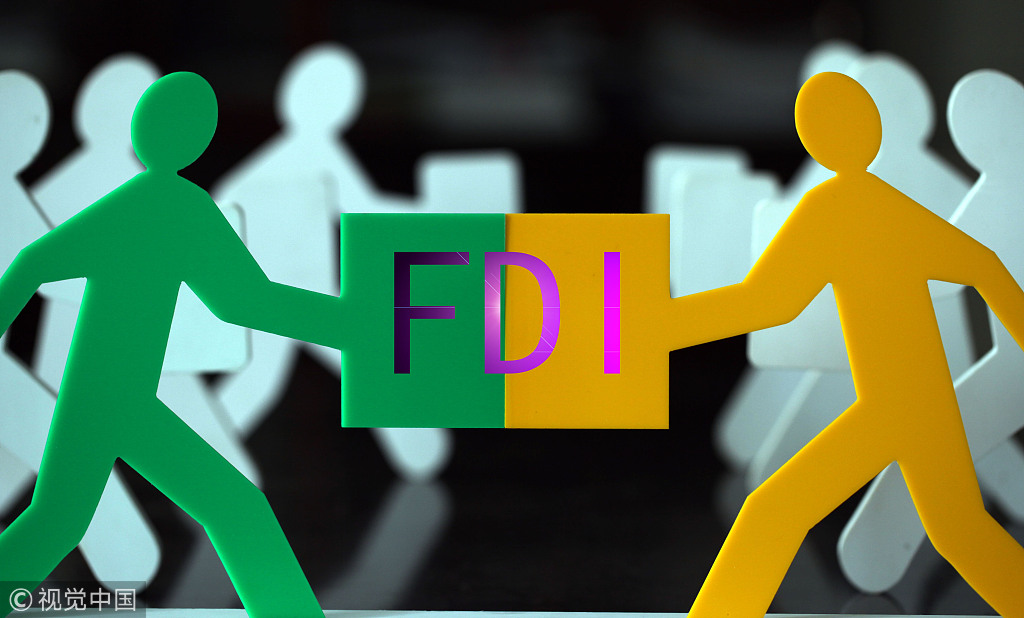 China's foreign direct investment increased 6.8 percent year-on-year to 369.06 billion yuan ($53.35 billion) in the first five months, official data showed. FDI attracted by China's manufacturing sector climbed by 12.4 percent year-on-year to 112.89 billion yuan from January to May, the Ministry of Commerce said on Thursday.
Investment in China from South Korea, the United States and Germany respectively increased 88.1 percent, 7.5 percent and 100.8 percent year-on-year.