The coldest hot spot
Share - WeChat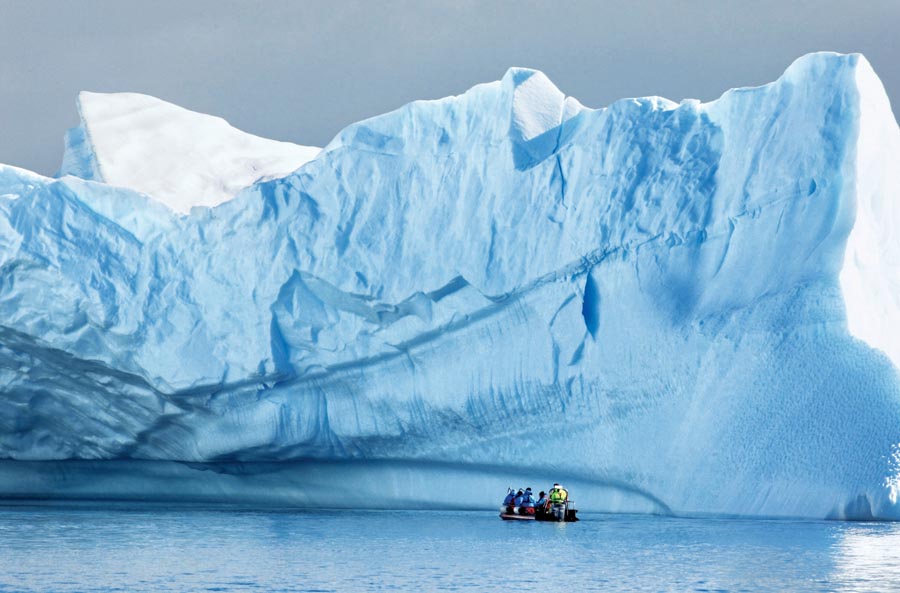 More Chinese like them are interested in traveling to Antarctica, which has become a bucket-list destination, and the market has more options than ever.
According to the International Association of Antarctica Tour Operators, over 8,100 Chinese visited Antarctica in its 2018-19 tourism season from October to March, accounting for 15 percent of the total number of tourists, which is second only to the United States.
About a quarter of these Chinese tourists-including Yu-were part of cruises chartered by Alibaba's travel portal, Fliggy.
At the end of November 2017, Fliggy started its ambitious three-year plan of transporting Chinese tourists to Antarctica for about half the normal market price.
"Our aim is to provide Chinese tourists with good-quality Antarctic-tour products that are more affordable and tell them that it's not an unreachable destination," says Wang Bijun, who is in charge of Fliggy's Antarctic cruise business.
"It's good value for money. Our price is lower because it's a chartered cruise."
She says it normally costs 80,000 to 100,000 yuan for Chinese to travel to the Antarctic. The cheapest price for Fliggy's package of a cruise ticket, round-trip air tickets and accommodation in Argentina was about 43,000 yuan but that has increased to more than 55,000 yuan for the 2019-20 season.
"The rise in value of the US dollar is a major factor that drives our cost in all aspects. Also, air tickets from China to Argentina during the period are becoming more expensive year-on-year," she says.