The coldest hot spot
Share - WeChat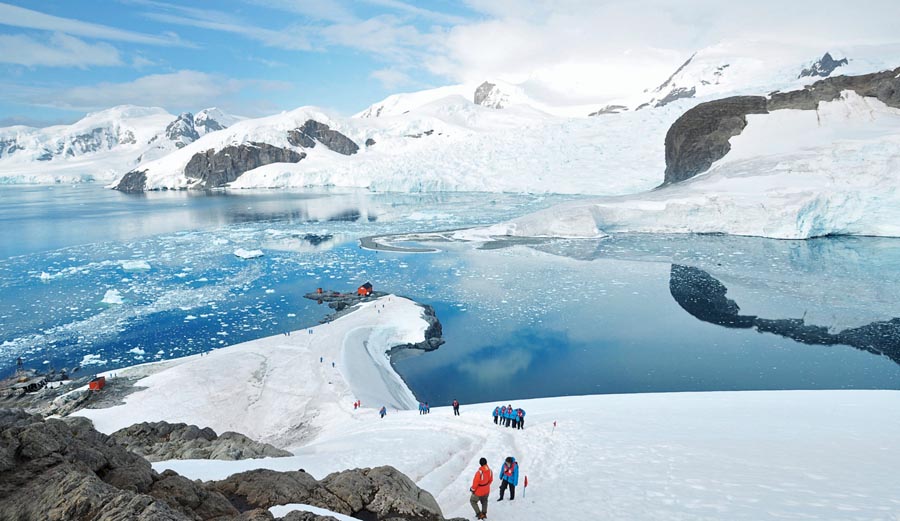 To protect the environment, they disinfected their shoes before each expedition. They were required to stay at least 5 meters away from wildlife.
Once, when they were on an island, a tourist's disposable mask was blown away by the wind. An explorer weathered winds and a storm to retrieve it, telling them that "such a small piece of garbage may kill a seagull or seal".
"It resonated with me. Environmental protection should not be a slogan, and everyone should contribute," she says.
It's something she now tries to apply to her daily life. For example, she rarely carries a luxury handbag, opting for a canvas shopping bag instead. And she takes public transportation regularly.
"I'm more prepared to overcome adversity. When I come across challenges or a trifling matter in life, I think these are just minor incidents compared with my Antarctica trip," she says.
"You bump into various people and learn their stories. Rich or poor, we were just passengers on the same cruise. Everyone's reason for traveling is different."
Yu says a young woman, who has lived a frugal life, saved over 40,000 yuan to spend on the cheapest cruise ticket. The woman survived a car accident and wanted to see the "end of the world".