Sino-US economic ties set to improve
Share - WeChat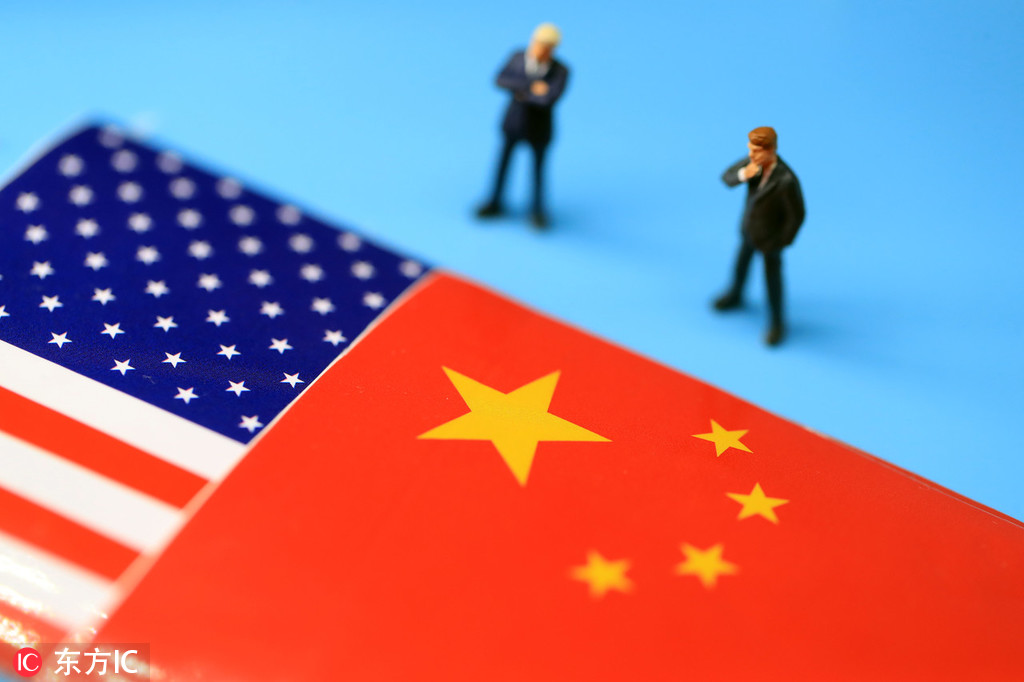 Economic cooperation between China and the United States is expected to strengthen and help contain prolonged trade tension as cooperation is in line with the interests of both sides and China keeps advancing high-level opening-up efforts, experts said.
Huo Jianguo, former president of the Ministry of Commerce's Chinese Academy of International Trade and Economic Cooperation, said he expected the bilateral relationship "will likely develop into the scenario of cooperative competition".
Given the complexity surrounding Sino-US trade and economic issues, Huo told a sub-forum of the 85th International Forum on China Reform in Haikou on Saturday it was more relevant to "manage and contain" bilateral frictions than completely resolve them, and seek to direct the bilateral relationship toward "cooperative competition".
Under the scenario of cooperative competition, the two countries would cooperate in many areas with common interests while competing in others, and bilateral trade and economic frictions might flare up and then cool down from time to time, he said.
This contrasted with the other possible scenario-"confrontational competition", in which economic conflicts continuously escalated and spread into more areas.
Huo made the remarks after the Ministry of Commerce said on Saturday that China and the US have essentially completed the technical consultations regarding part of the text for a preliminary trade agreement outlined during the latest high-level trade talks earlier this month.
A major determinant of whether the two nations could continue to contain the frictions and strengthen cooperation was whether China could achieve its ambition of high-level opening-up, whereby the country could realize greater harmony with international society, Huo said.
"In terms of high-level opening-up, reducing tariff barriers and expanding market access are cases in point, yet what really matters is the improvement of the domestic (business) environment," Huo said.
He said China should continue reform efforts to create a fair market competition environment, enhancing transparency and upholding the rule of law to elevate its business environment to a world-class level.
The World Bank Group said earlier this month that China's ranking in its Doing Business 2020 study climbed to 31st place in terms of ease of doing business, up from 46th a year earlier and 78th in 2017.
Chen Yanjun, vice-president of the Boao Forum for Asia's BFA Academy, said, "it is completely possible for the two nations to reach agreements to some degree," as strengthening bilateral cooperation is in line with the interests of both sides.
Sino-US trade tension, which has lasted for one and a half years, has not only dragged on the economic growth of China, the US and the world, but also disrupted global value chains and cooperation in technological innovation, Chen said.
"If the trade tension continues, more negative impacts on growth will definitely unfold," he said.
The International Monetary Fund downgraded its projection for this year's global economic growth to a decade-low of 3 percent in its latest World Economic Outlook update this month, calling for policymakers to dismantle trade barriers through durable agreements.
Year-on-year growth of the Chinese economy slowed to 6 percent in the third quarter, from 6.2 percent a quarter earlier, while the US purchasing managers index indicated that its manufacturing sector contracted last month at the fastest pace since June 2009.
Cao Wenlian, chairman of the board of trustees of the Silk-Road Industry and Finance International Alliance, said he was "cautiously optimistic" about the Sino-US trade outlook, as the opportunities of win-win cooperation between the two nations outweighed conflicts of interest.
For instance, increasing Chinese imports of US-produced pork would not only boost the income of US breeders but could also help rein in rising pork prices in China, Cao said. China plans to increase the purchase of US agricultural products based on the two sides' preliminary agreement, officials said.