US pork farmers yearn for resolution to China-US trade frictions: industry leader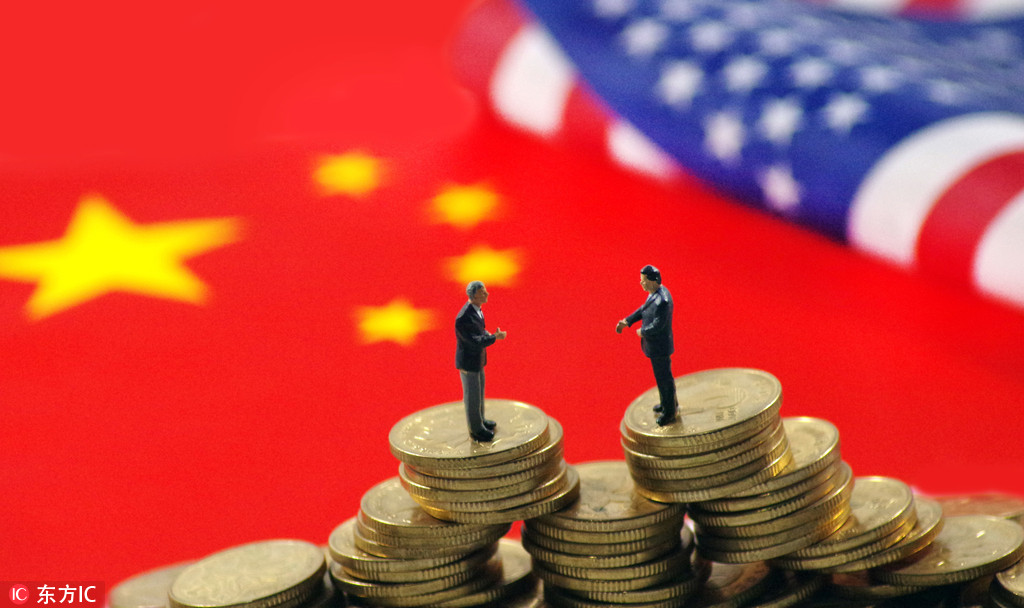 DES MOINES, the United States - US hog farmers hope the world's top two economies could build on the recent progress to "find some type of resolution that's workable for both countries" in their trade rifts, an industry leader has said.
"Hopefully we can get to a point where both countries get this figured out, and we can move on," said Pat McGonegle, chief executive officer of the Iowa Pork Producers Association (IPPA), an organization with about 5,000 members in the industry, in a recent interview with Xinhua.
Earlier this month, China and the United States achieved substantial progress in their latest round of trade talks, in multiple areas including agriculture, intellectual property rights, currency exchange rates, financial services, expansion of trade and technology transfers.
"It's a positive step in the right direction. I'm really glad to see both countries continue the discussion, because that's the first step in moving forward," said McGonegle.
"I will see how it plays out. It's not an easy process, but it's certainly a positive step with the recent announcement," he said, adding that trade with China is vital to Iowa, the largest pork-producing state in the nation, as well as the prospect of the entire US pork industry.
With some 45 million hogs produced annually in Iowa, this Midwestern US state contributes a third of the nation's pork supply, according to the industry leader.
Eight dollars of revenue per hog times 45 million, and the result is "a pretty big number" for the economy in Iowa, where the pork business is responsible for 140,000 indirect and direct jobs, said McGonegle, who has more than 20 years of experience in pork industry and started his current role in the IPPA since 2015.
More than 25 percent of the country's total pork production is exported, with China being a major buyer, according to data from the US Meat Export Federation, a nonprofit trade association of the American meat industry.
The Chinese market is very important to us, said McGonegle, who has been to China three times in the past four years in an effort to expand the market.
Viewing China as "a very important market force," McGonegle said China, the world's largest pork consumer, is also a key complementary market for US hog farmers, which helps increase profit margin.
The industry leader told Xinhua that the US-China trade dispute has added "some volatility" to the market and caused "economic strain" for pork producers.
"Our overall exports to China went down. Now we're kind of moving out of that," said McGonegle, adding the US pork exports to China have gone up in recent months, partly driven by the African swine fever situation in China.
Calling China "a dynamic and evolving market," he underscored the importance and great potential for the United States and China to collaborate in pork business.
"The outlook is positive ... in the long term, there's a lot of opportunities in China," said McGonegle, citing the growing Chinese economy and the upswing in the people's discretionary income as major reasons for his optimism.
"Strength of the Chinese economy is important for us to be able to have consumers that are in an economic position to purchase product, particularly protein," he said.