Chapter and verse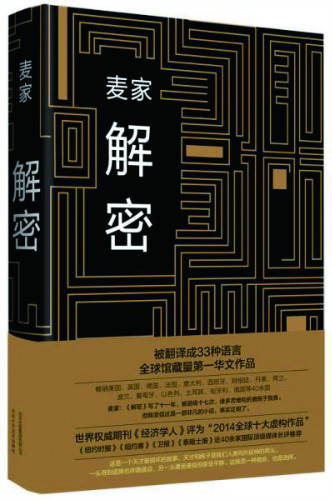 The Publishers Association of China in July announced an 86 percent growth through 7,100 deals by 2018 between Chinese publishers and countries involved in the BRI since 2016.
Liu Yehua of the Renmin University Press says the B&R Academic Publishing Alliance they initiated, a union of publishers, has attracted 310 publishers from 56 countries.
The rising demand is also seen in titles that explore Xi Jinping Thought on Socialism with Chinese Characteristics for a New Era, Liu says.
Jing from the Intercontinental Press says China's stable society is drawing attention abroad because "the Chinese development mode is attractive and people want to read more about it".
The press is also building up a digital platform called That's Books for Arabic readers and is extending the service to mobile phone apps.
Xi Jinping: The Governance of China has been in focus for the same reason.
"It's been like a golden key for many of our readers," Hu with the Foreign Languages Press says.
He says while working on the books, the company innovated ways of cooperating with foreign partners and held book talks and launches, reader meetings and symposiums in various countries.
"The best-selling Chinese titles are the ones that answer the global demand, and will give us the chance to cooperate further on new titles," Hu adds.
China is also the world's second-largest market for children's books.
For online literature, some English-language web novels are following the Chinese style and business models for intellectual property generated from writing and publishing.
In 2002, there was a big deficit in the copyright trade for publications, when the ratio of titles Chinese publishers imported and exported was 15 to 1, according to official data.
By 2011, the ratio was 2.1 to 1. Last year, China imported 16,829 titles from overseas markets and sold out 12,778.