Chapter and verse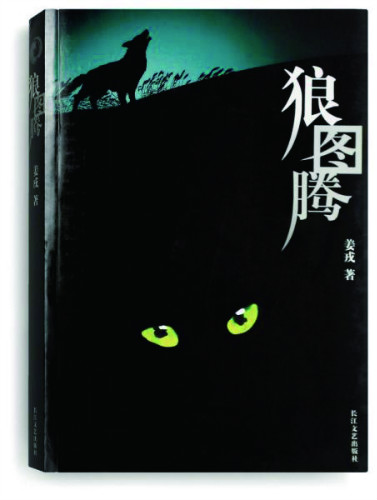 Rising stars
With more new players joining the scene, Chinese titles gained a much wider global audience over the past decade. Chinese publishers have been exploring new and more effective ways in every aspect of producing and distributing international best-sellers.
Former US president Barack Obama enjoyed reading The Three-Body Problem by China's best known science-fiction author Liu, saying that it "was just wildly imaginative, really interesting", according to a New York Times interview.
The Three-Body trilogy extends from Earth's crisis from outer space to a distant future to the unimaginable scope of the universe's ultimate secrets. The first of the books has been described as one of the most influential Chinese novels, "winning Chinese literature much respect", professor He says.
Chen Feng from the China Educational Publications Import and Export Corp, which holds Liu's copyright, says the trilogy sold 1.6 million copies by September in 26 languages.
"It did best in the English and German markets," Chen says.
He Mingxing also cited 4,390 comments and reviews by Western media on the book by 2018.
Many believe Ken Liu's translations, himself a Hugo Award winning writer and translator, contributed to The Three-Body trilogy's popularity.
Before this, there were Wolf Totem, a novel by Jiang Rong, writings by Mo Yan and Yu Hua, and nonfiction works such as Confucius from the Heart: Ancient Wisdom for Today's World by Yu Dan, Keywords to Understand China, a compilation of works by different authors, and How the CPC Works by Xie Chuntao. Wolf Totem is the result of a legendary deal with Penguin, because of its theme of nature and best-selling success in China.
Mai Jia's works sold well in the Chinese market for years, but it is only in recent years that his detective and spy novels began to sell abroad, especially in English and Spanish.
His book Decoded was listed as a Penguin Classic alongside Lu Xun's works.
"Global success was quite accidental for me. There are a dozen other Chinese writers who write at this same level, I believe," Mai Jia says.
"The quality of translation really matters," he adds. "Writers need to keep the world in mind when they are creating, but the feelings and thoughts of being a Chinese writer should come out first."
External events have directly or indirectly led to the success of some Chinese books in recent years: China hosting the 2008 Olympics; the 2009 Frankfurt Book Fair where China was the "guest country"; China becoming the world's second-largest economy in 2010; and the Belt and Road Initiative that was launched in 2013.
Fan Jun with the Chinese Academy of Press and Publication said in an article that the BRI opened up new possibilities for Chinese books, with more markets, readers and publishers.