Chapter and verse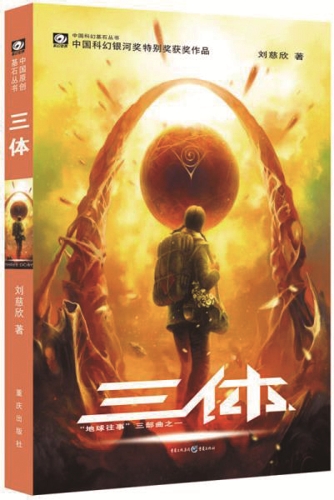 Classics to Panda series
After a pause of 16 years, Chinese publishers returned to the Frankfurt Book Fair in 1975 and gradually became important players in international copyright. The pause between the years also saw a scarcity of domestic publishing because of the "cultural revolution" (1966-76). New titles were few and far between, and the ones for the international market were almost nonexistent, Fan's article says.
In 1978, 35 types of classics, Chinese and foreign, were allowed to be reprinted in the country.
They included works by Mao Dun and Ba Jin, and also by William Shakespeare, Guy de Maupassant and Anton Chekov. Later, when the books were released, people lined up to buy them, and in Beijing alone 300,000 copies were sold.
The China International Publishing Group invited Yang Xianyi and his British wife Gladys Yang to work on a series of Chinese classics. After reform and opening-up started, besides the Red Mansions and other ancient classical texts, Yang Xianyi planned a range of books called the Panda series, much in the style of the Penguin series.
Wang Meng was among the writers to be introduced to English-language readers via the new series, together with Wang Anyi and their predecessors Lao She and Shen Congwen.
"They were in paperback and portable, and sold well. They were translated into other foreign languages from English," Hu, chief editor of the Foreign Languages Press, says.
The Panda series also told stories of people in the 1980s about their lives after the reform and openingup process began in a book called Beijing Residents: 100 Personal Accounts of Ordinary People. The book, titled Chinese Profiles in English, was a hit and was included in 421 overseas libraries, according to He, the Beijing professor.
"It was an early Chinese entry into the trendy nonfiction category of writing," he adds.
The Selected Works of Deng Xiaoping was published by the UK's Pergamon Press. More books were published in collaboration with foreign companies.
The bilingual series Library of Chinese Classics, a project started in 1994, marked the country's first attempt at systematically introducing Chinese culture to the world. The ongoing project involves more than 30 publishers with a total plan of 110 titles, covering ancient philosophy, history, literature, technology and military.
Data from Fan shows that in 1991, there were 465 publishers that presented 90,000 titles overall in China, respectively 6.2 times and 7 times more than in 1976.