Lesson to Houston Rockets: Be courteous to China if you want to earn money here
Share - WeChat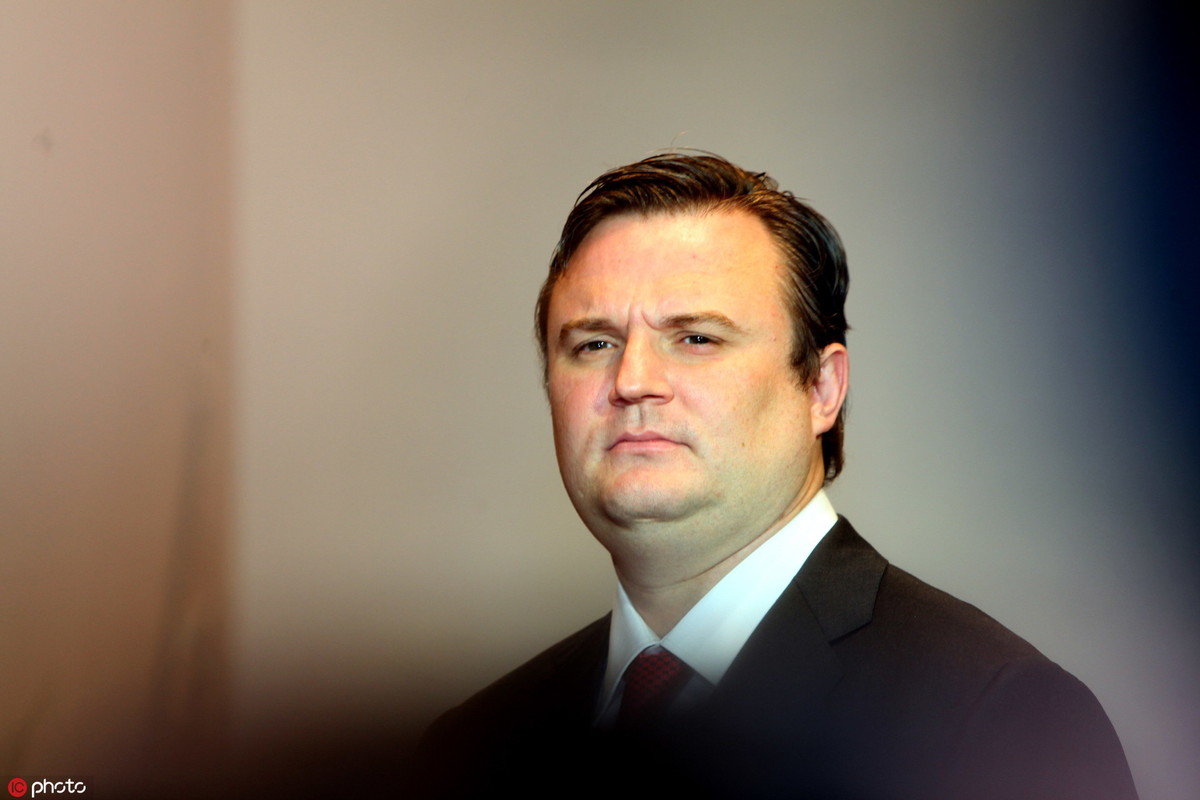 On Sunday, the Chinese Basketball Association announced via its official microblog the decision to suspend cooperation with the Houston Rockets, because the latter's general manager Daryl Morey issued improper comments on Hong Kong.
According to reports, Morey said on Saturday that he stood with Hong Kong mobs in the "fight for freedom" on Twitter, which he soon deleted. He met heavy criticism on the platform, and even heavier reproach when a snapshot of his tweet was shared on Sina Weibo, China's equivalent to Twitter.
On the official micro blog of the Houston Rockets' Chinese website, Chinese basketball fans are calling for the team to dismiss Morey. Houston Rockets' boss Tilman Fertitta said that Morey "does not speak for" the team, but that rendered little help.
In all the NBA, the Houston Rockets are regarded as team with the highest number of Chinese fans. Before the Morey's tweet was published, the Rockets had 1.71 million followers on its micro blog, and its song Burn it Down, was watched almost 1 million times, while every time the team faced competition, there were Chinese fans rooting for them.
This July, when Morey posted snapshots of a Chinese fan insulting him, the majority of domestic media outlets and micro bloggers supported him, blaming the fan for being impolite. Compared with other NBA teams, the Houston Rockets and its staff enjoyed an almost "privileged" position on Chinese social networks.
Neither Morey nor other team staff might have realized why. A major reason lies in Yao Ming, the current CBA chairman, as well as a retired player who was a member of the Houston Rockets from 2002 to 2011. As the first Chinese listed in the Naismith Memorial Basketball Hall of Fame, Yao earned fame for the Chinese nation, and expanded the influence of the Chinese sports industry.
A majority of Yao's fans liked the Houston Rockets, too, because that's where he played. In some sense, the very coin they earned from Chinese fans has something to do with Chinese fans' national pride.
Yet it seems Morey totally neglected Chinese fans' feelings when commenting about Hong Kong. He should know that Hong Kong is part of China and Hong Kong affairs are the domestic affairs of China, and he should have realized Chinese people's patriotism as soon as he faced criticism on Twitter. Yet, instead of sincerely apologizing, he simply deleted the trouble-making tweet, which shows he hardly regrets his wrongdoing.
His team, which ignored the feelings of Chinese fans, is also paying a heavy price for that mistake.
Let's hope the incident with Morey and the Houston Rockets will teach other companies a lesson: The big Chinese market is open to the world, but those who challenge China's core interests and hurt Chinese people's feelings cannot make any profit from it.
Most Viewed in 24 Hours
China Views