HK turns into a ghost town in fear of violence
Share - WeChat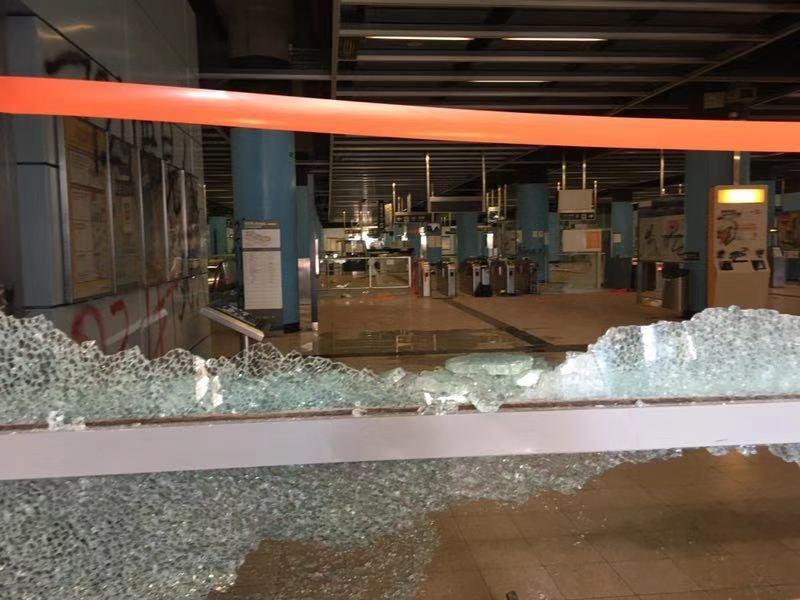 Normally bustling Hong Kong on Saturday turned into a ghost town with almost all major public events postponed and public facilities and shops closed in fear of violence and vandalism by radicals.
Its public transport and banking system remained largely paralyzed on Saturday after being battered by radicals' vandalism and violence in incidents that have roiled the city since mid-June.
All metro lines, except the Airport Express which resumed on Saturday afternoon, were suspended for the first time since August, when radicals began constantly vandalizing the transit system's stations and facilities.
MTR issued a statement in the early morning, saying its maintenance staff has to make sure of their own safety before venturing out to travel to the damaged stations to carry out repair work, as violence broke out in multiple districts.
MTR also denounced the radicals' out of control and illegal acts of attacking its staff and vandalizing its facilities.
On Friday, rioters began wreaking havoc in retaliation for the anti-mask law introduced by the Hong Kong government hours before. The law went into effect Saturday.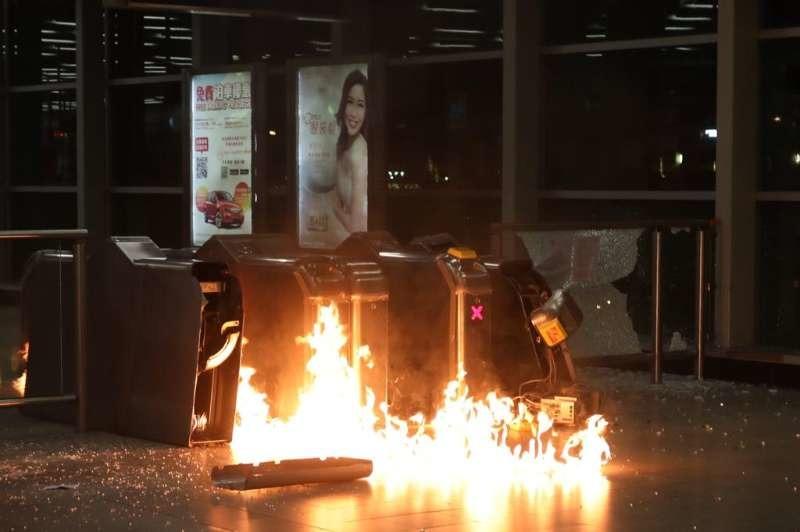 The law bans wearing facial masks at places of public gathering. Anyone who wears a facial covering to hide their identity during a public meeting, public procession or illegal assembly shall be liable to a maximum of one year's imprisonment and a fine of HK$25,000.
Masked black-clad rioters, in defying the law, blocked roads, vandalized shops, government buildings, and MTR facilities, as well as set fires, hurled gasoline bombs and attacked members of the public in 14 locations.
A plainclothes police officer fired one shot in self-defense in Yuen Long district Friday night after he was attacked by a large group of masked radicals. The rioters had thrown a gasoline bomb at him and attempted to take his pistol and magazine, both of which fell to the ground when the officer tried to evade the flames as his body was on fire from the gasoline bomb.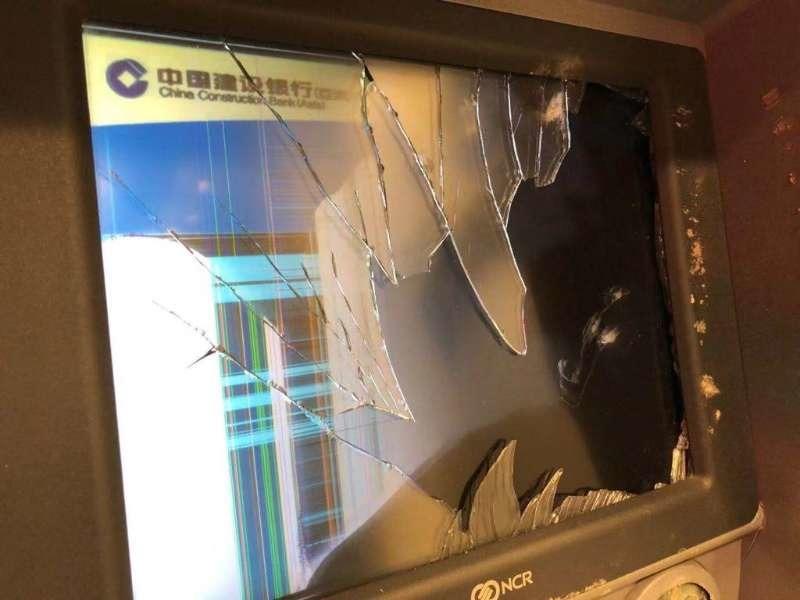 The Hong Kong government severely condemns these violent acts. The rioters completely disregard human life, the government said in a statement.
Yu Hoi-kwan, senior superintendent of the Police Public Relations Branch, said the protesters have been far more destructive than ever before and their actions should not be condoned.
In deploring the violence, Yu called on all sectors of the community to work together and restore social order.
Traffic lights also were yet to resume normal operation. More than 100 traffic lights have been damaged or tampered in Tuen Mun, Yuen Long, Tsuen Wan, and Yau Tsim Mong districts. The Transport Department reminded pedestrians to use nearby footbridges and pedestrian tunnels until the repair work is completed.