Hong Kong CE vows to resolutely stem violence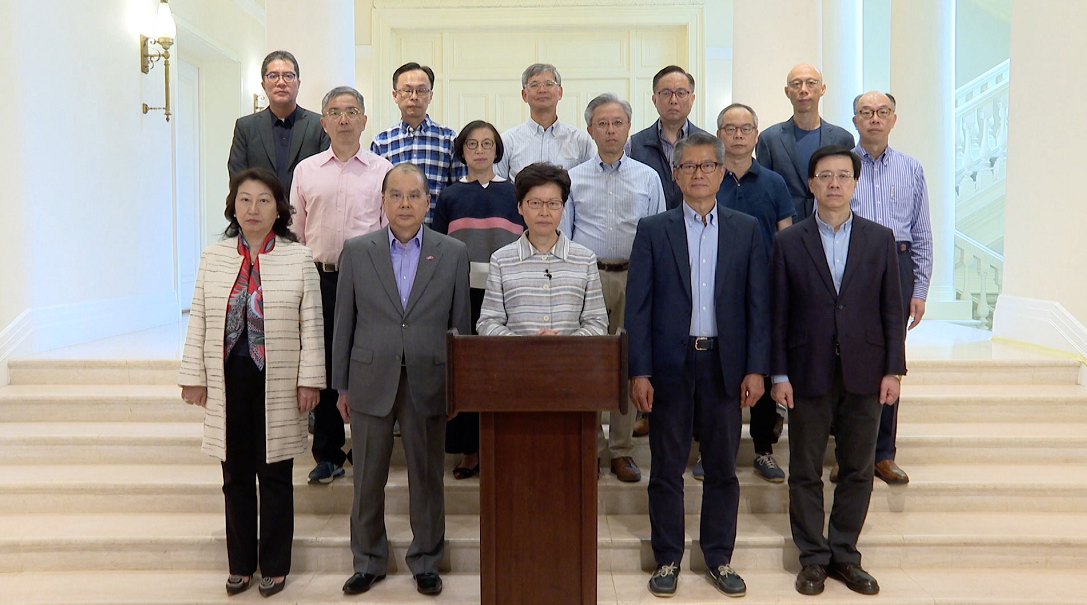 Facing "unprecedented" violence in Hong Kong, the city's leader on Saturday vowed to take resolute legal action to stem violence with the "utmost determination".
In a televised speech, Carrie Lam Cheng Yuet-ngor, chief executive of the HKSAR said the extreme violence Friday night has clearly demonstrated that Hong Kong's public safety is under extensive threat. And that is exactly the solid ground for the government to introduce the anti-mask law, she said.
Hong Kong is suffering unprecedented violence. The extreme actions of rioters have left a dark night in Hong Kong and threw the city into semi-paralysis Saturday, Lam noted.
The SAR government on Friday introduced a ban on facial coverings in a bid to put an end to months of violence and vandalism that have roiled the city since mid-June.
According to the anti-mask law, which takes effect on Saturday, those who wear a facial covering to hide their identity during a public meeting, public procession or illegal assembly will be held accountable for violating the ban, and are subject to imprisonment of up to one year and a fine of HK$25,000.
On Friday, a fresh round of violence and vandalism broke out to defy the to-be-adopted new law. Black-clad masked rioters attacked 14 locations, including Sha Tin, Tsuen Wan, Wong Tai Sin and Aberdeen. The rioters set fires, vandalized MTR stations, broke the glass panels of shops, threw gasoline bombs at police officers, and attacked MTR staff and bystanders. A train in Sha Tin caught fire after being hit by gasoline bombs.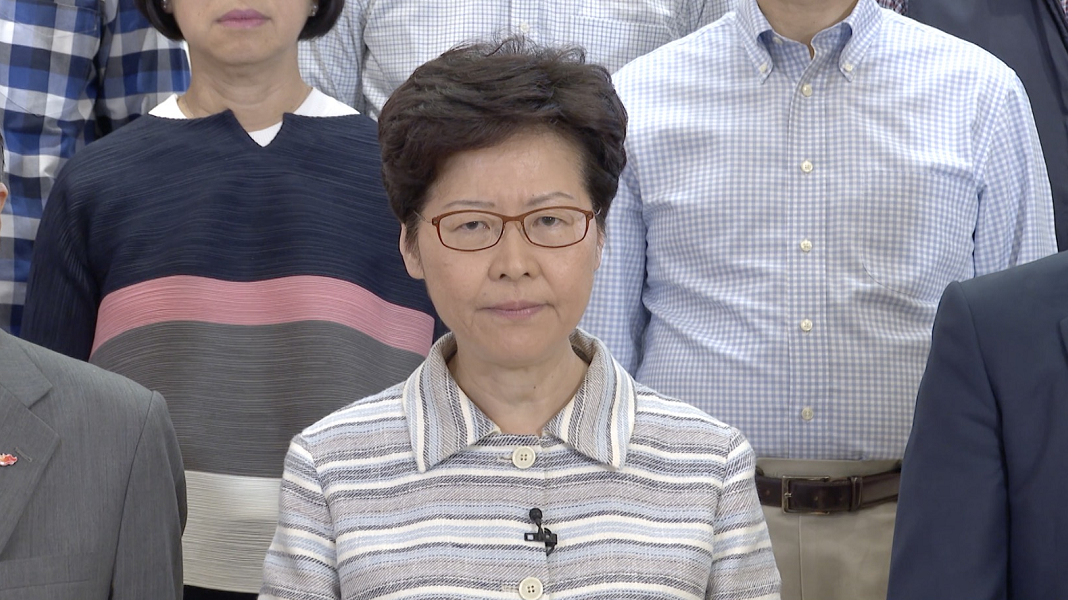 Except the Airport Express, all MTR's train services are suspended throughout Saturday, including heavy rail and light rail. The MTR corporation is trying to repair extensive damage caused by rioters on Friday. Earlier, the operator said that the city's railway network is on the brink of being unrepairable, with spates of vandalism breaking out almost every week, and even more frequently recently.
The rioters' vandalism has destabilized society, affecting people's daily lives and travel plans, Lam said.
Major shopping malls and shops closed Saturday after a night of lawlessness and vandalism by rioters.
The SAR government will take a decisive approach to quell violence, in a bid to safeguard public safety and the basic rights of local residents, Lam vowed.
In calling for more support for the government to end the violence, Lam also appealed to Hong Kong people to draw a line with rioters to help the city restore peace soon.
Hong Kong High Court on Friday rejected an interim injunction application to halt the government's decision to adopt an anti-mask law.
In passing down its decision, the court agreed that the government's move to introduce the anti-mask law is to end violence. Hong Kong is at a severe juncture, which made the court believe that it is necessary to bring illegal assembly and public processions back under control through the newly-adopted law.
The anti-mask legislation has won the backing of more than 40 lawmakers, as well as prominent local groups in business, education and other sectors, Lam noted.