Chinese spirits, wines making a splash in overseas markets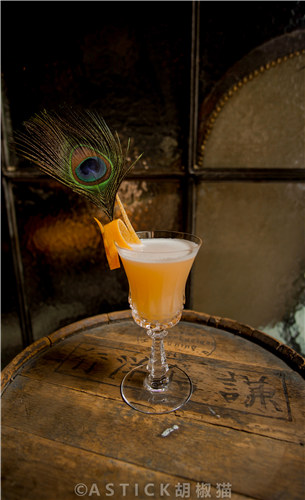 As part of World Baijiu Day this year, a group of Chinese enthusiasts worked with an ice cream company in Stockholm, Sweden called Stikki Nikki to create gelato infused with baijiu from brands like Moutai, Shui Jing Fang and Red Star. In the Belarusian capital of Minsk, Steve Wang, the founder of Tianjin craft beer brewery WE Brewery, made a guest appearance at a local Tiki-themed bar and crafted a series of baijiu-infused cocktails.
Major alcohol companies have been playing a part in promoting the spirit around the world, too. Last year, Kweichow Moutai signed an agreement with the Wine and Spirits Trade Association in the UK that is aimed at developing a cooperative partnership between China and Britain. The Chinese company also announced plans to open five offices around the world.
British alcoholic beverages giant Diageo has also reportedly lowered the alcohol content and introduced herbal aromatics to high-end baijiu brand Shui Jing Fang in an attempt to appeal to Western consumers.
"Interest is growing but slowly. There has been a lot of media hype during the past half-dozen years that baijiu is the 'next big thing', but that hasn't really happened yet," says Boyce.
"The global alcohol industry is highly competitive, with so many spirits and brands fighting for market share, so it's hard to gather momentum. But we are seeing more bars stock baijiu, more baijiu cocktails appear on menus, and more people outside China creating baijiu brands and even making it. These are all good signs."