Chinese banks cut employee numbers, enhance fintech development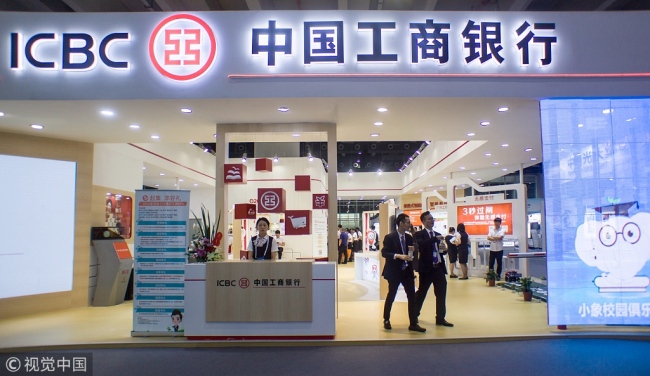 Chinese banks reduced the number of employees while increasing investments in fintech development in the first half of this year, Securities Daily reported on Monday.
Six major national banks cut 34,000 employees in total in H1 with 439,200 employees remaining in the Industrial and Commercial Bank of China by June this year, 10,146 fewer than the end of last year.
At the same time, the Agricultural Bank of China reduced employee numbers by 9,237 to 464,500; China Construction Bank cut 5,567 employees, leaving 340,400; and Bank of China's employee number reduced by 4,296 to 305,800.
The total number of employees at the Bank of Communications and Postal Savings Bank of China were 86,400 and 168,300 by the end of June, down 3,117 and 2,494 respectively from the end of last year.
Stock-holding banks made adjustments in employee structure, with some banks cutting employees and others hiring more particularly in the tech sector.
SPD Bank had 55,973 employees in total by the end of June, up 281 from the end of last year. The increase mainly came from more technical staff, which totaled 2,698 by June, up 12.3 percent from the end of last year.
Ping An Bank topped the list of payments for the first half of this year with a per capita salary of more than 320,000 yuan ($45,226), followed by China Merchants Bank and Bank of Nanjing with 285,000 yuan and 268,000 yuan per capita respectively.
To enhance fintech development, Chinese banks increased investments in research and development for smart offline services, online banking and mobile banking to replace traditional banking services.
China Merchants Bank saw a 12.69 percent year-on-year growth in operation and administration fees, rising to 38.16 billion yuan in H1. This was mainly due to the bank's transition to a 3.0 digital operation model to promote the implementation of fintech strategies, according to the bank's half year report.
Statistics showed by the end of June, the Bank of China's replacement rate of electronic channels to branch businesses reached 93.73 percent, while electronic channel transactions totaled 115.48 trillion yuan, among which mobile banking transactions reached 13.65 trillion yuan, up 64.14 percent year-on-year.