BJEV advocates battery swap service for e-vehicle owners
Share - WeChat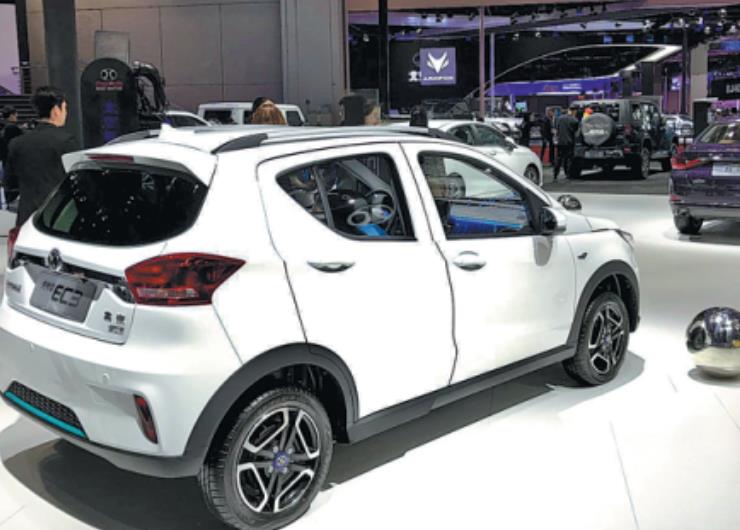 China's largest electric car maker BJEV is championing the battery swap service as reduced government subsidies, long charging times and battery-induced fire accidents are discouraging potential buyers in the world's biggest new energy vehicle market.
"We plan to invest more than 10 billion yuan ($1.4 billion) to build 3,000 battery swap stations capable of serving 500,000 electric vehicles by the end of 2022," said Ma Fanglie, president of BJEV, at an industry forum in early September.
Batteries have remained the most precious part of electric vehicles, usually accounting for 50 percent of their tag prices.
But for vehicles capable of the technology, customers don't have to buy the batteries, which will make sense financially when the government is slashes subsidies, he said.
China began offering subsidies on new energy vehicle purchases in 2009 but has planned to stop them by the end of 2020.
The cost of electric vehicle ownership will be higher than gasoline cars until 2025, according to analysts.
"We will separate the batteries from vehicles and lease them to car owners, making the cars much more affordable," Ma said.
BJEV is currently offering three models capable of the technology, including the EU260 and EU300 sedans.
Ma said batteries at the swap stations feature trickle charging, which will also help save money by extending batteries' life by 30 to 60 percent over those charged using the commonplace high-voltage, fast-charging technology.
Trickle charging is also expected to increase battery safety.
Statistics show that about 75 percent of fire accidents involving models from such brands as Tesla occur when the vehicles are being charged.
Battery swap also saves electric car owners the trouble of waiting for a long time.
For many models in the market, it would take at least 40 to 50 minutes to reach an 80 percent charge, but it takes just three minutes to get a battery swapped.
"I wouldn't say it would be the only solution, but battery swap will be an important alternative especially for vehicles used for public transport," he said.
BJEV said it has already built 160 battery swap stations for 13,000 vehicles capable of the technology in a dozen cities including Beijing, Xiamen in Fujian province and Guangzhou in Guangdong province.
Authorities in Beijing have decided to add into its taxi fleet 6,000 electric vehicles capable of the technology, Ma said. Another 20,000 vehicles will be added in 2020.
BJEV is not the only advocate of battery swap.
In late August, electric car startup Nio announced its car owners could enjoy that service free-of-charge.
Statistics show Nio has established 80 battery swap stations in China and is planning to increase the figure to 1,100 by the end of 2020.
China is the world's largest new energy vehicle market. Last year, vehicle sales totaled 1.25 million, and the figure is expected to 1.5 million this year, according to the China Association of Automobile Manufacturers.