Healing the sick in the mountains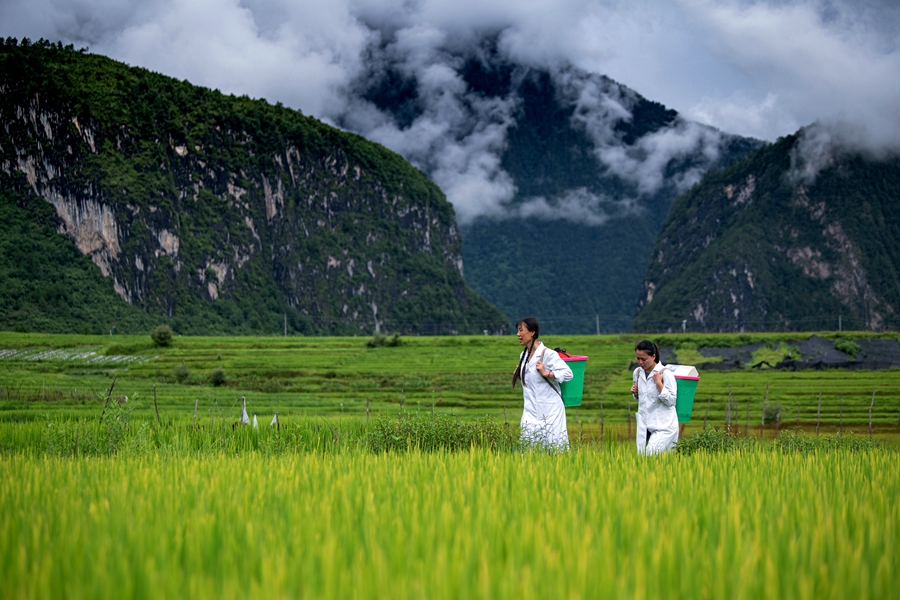 The medicines in Guan's basket can "solve" many problems. Not afraid of high mountains and water bodies, Guan trudges up to the locals' medical needs.
With her work, Guan has earned the trust of the people and they confide in their "kin" from Guangdong.
The aid team are "inseparable" and Guan and her companions "can't let go" either.
Speaking about her work, Guan says: "I haven't written a diary for a long time."
On the evening of Aug 17, Guan again recalled her pledge made last year: I volunteered to dedicate myself to the cause of human health … respecting life, saving the wounded…