Missions of mercy
Share - WeChat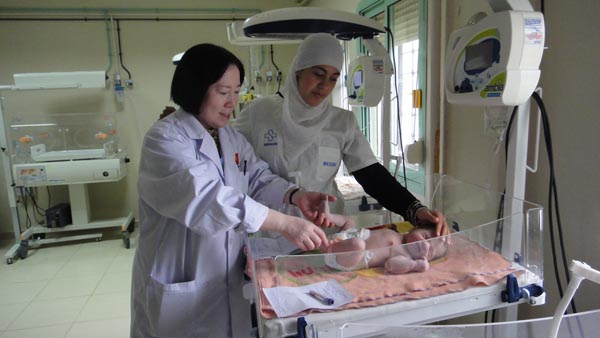 Obstetrician and gynecologist Xu Changzhen has visited Algeria four times with medical-aid teams from 1993 to 2012, helping to save thousands of lives, Li Jing and Liu Kun report in Wuhan.
Xu Changzhen stood onstage in the auditorium of Jilin University in April. The room was overflowing with people. Decades after she graduated from the Norman Bethune University of Medical Sciences, now affiliated with Jilin University, she lectured the graduating students about her medical-aid work in Africa.
When Xu graduated from the university in Changchun, Jilin province, in 1975, she aspired to offer medical aid. She was influenced by the spirit of Norman Bethune. And she is now planting the seeds of service in another generation.
The students were very attentive, but one could hear the occasional sob and many rounds of applause.
"When I got to the aid mission for the first time in 1993, I felt excited," she says.
But later she realized how naive she was when thinking about the difficulties.
Algeria was experiencing war, and the situation was grim. When the plane landed, the medical team was immediately sent to a hotel under heavy guard.
On the second night, Xu rushed to the operating room, where a patient was waiting for treatment. The pregnant woman was in severe hemorrhagic shock. Then, after emergency surgery, the baby stopped breathing and needed artificial respiration.
Most Popular