Innovative technology set to transform lives
Share - WeChat Cutting-edge applications are reshaping the education, healthcare, smart city, automotive and communications sectors
Editor's Note: A new round of scientific and technological revolution and industrial transformation is developing with strong momentum, and the rapid growth of artificial intelligence technology is having a significant and far-reaching influence on overall development. China Daily spoke to the CEOs of several high-tech firms to gauge their perceptions on these changes and the application of the technology.
Q1: Please sum up your company's mission in one sentence.
Q2: What is the biggest pain point that your company is seeking to address with artificial intelligence?
Q3: How does your company alleviate this pain point?
Q4: How big is the potential in your segment of AI application?
Q5: How has the Shanghai government helped your company through supportive policies?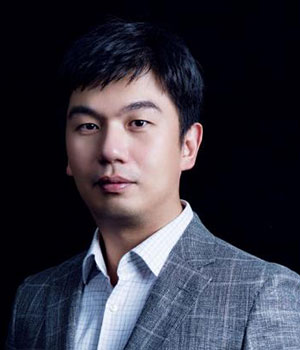 Xu Li, co-founder and CEO of SenseTime
A1: SenseTime is a global company focusing on developing innovative AI technologies that positively contribute to the economy, the society and humanity. Our originally developed AI technologies including face recognition, image recognition, object recognition, text recognition, medical image analysis, video analysis, autonomous driving, and remote sensing are already powering a range of applications in education, healthcare, smart cities, automotive, communications and entertainment.
A2: The application of AI is not just a matter of finding nails with a hammer. The requirements of specific scenarios for algorithms should always be enriched and improved. Meanwhile, we need to go deeper into various industries to understand users' demands, and define and answer questions.
Take smart cities as an example. An application for a scene has to rely on a wealth of algorithms, rather than a single one. Moreover, considering convenience, efficiency, and scale, an increasing number of customers tend to prefer integrated smart city solutions. It is thus imperative to provide more complete and integrated solutions for the entire industry.
A3: We are constantly improving our algorithmic rapid production mechanism, lowering the cost and finding the shortest link between new demands and new products in the quickest manner. What's more, with the help of resources from different industries and partners, we are able to meet customers' needs quickly and accurately.
In addition, we provide intelligent integration schemes for city managers, ensuring the overall information flow, so as to meet the needs of various applications at the city level. If last year was the first year that our AI ability was implemented in a single point, then this year will be important for our AI full scene coverage to serve the society on a large scale.
A4: With the construction of smart cities, AI technology will become a new utility just like water and electricity. The city of the future should not only consist of houses, roads and bridges, but also become an intelligent organism that can interact with people and "understand" the daily needs of every resident. Realtime perception of the needs of every resident transforms the city from a living space into a better community that is safer, more convenient and more efficient.
A5: We chose Shanghai because of its policies, talent, capital, application scenarios and other advantages. Meanwhile, Shanghai has an excellent AI industry foundation, rich resources and developed capital market, which can set the stage for AI's development.
We built a joint laboratory with Shanghai Jiaotong University and other local universities to explore cutting-edge AI technology. Also, we have carried out in-depth cooperation on smart city management, autonomous driving and smart health, continuously fueling the intelligent upgrading of various industries.