Innovative technology set to transform lives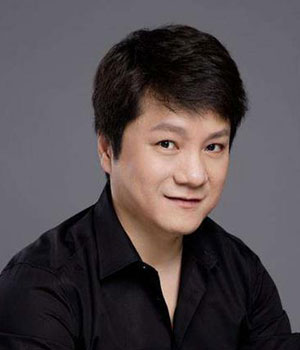 Chen Ye, founder and CEO of Tigerobo
A1: We develop new generation intelligent search systems in a bid to simplify people's access to, and search for, knowledge.
A2: Many mobile applications on phones overload users with massive amounts of information. When a user searches for some professional information, these apps fail to provide efficient and reliable answers. Especially in the field of finance, proper decision-making strongly depends on accurate, effective information; however, most existing financial-information-themed apps fail to fulfill that mission. Moreover, existing search engines are unable to decipher unstructured texts such as PDFs, pictures and audio files from structured ones such as financial reports, which causes information omission. Simultaneously, traditional search engines lack understanding of different professional fields such as finance. Simple keyword matching technology cannot help users accurately obtain the content they need.
A3: Tigerobo aims to establish a new generation of search engine and recommendation systems, simplifying users' access to information. Using our indigenous technologies, we can automatically acquire, analyze, comprehend and summarize data from the entire internet in real time, and accurately locate the information users need, through deep learning, natural language processing and other AI technologies.
Search results are no longer simple URL links, but structured answers through accurate extraction of documents after millions of calculations per second. In addition, PDF, Excel, picture and audio files and other previously unsearchable content can be compiled into readable text through Hack Dark Data - the core system of Tigerobo.
A4: We believe that our users increasingly need a product that is capable of capturing useful information precisely and efficiently through the troves of data. We chose finance as the starting point for AI applications for two reasons. On the one hand, massive, open, real-time, online financial data are a perfect match for AI. On the other hand, despite the large numbers of professional and amateur users interested in financial markets, existing financial products are merely piling up information. We want to free businesses and individual users in the world financial market from cumbersome work and help them focus on more important decision-making and more innovative work.
A5: We chose Shanghai because of its supporting policies toward AI startups. It prioritizes the introduction of AI talents to its talent pool, allowing us to attract more experts in this field to promote our technical capabilities. The city also deepens the opening and application of data resources, and helps enterprises better optimize the deep learning model to make products more accurate and intelligent. The WAIC has provided more AI companies with an international communication platform and enabled them to take the lead in accessing the world's advanced technology.