Parks help lift the spirits of city dwellers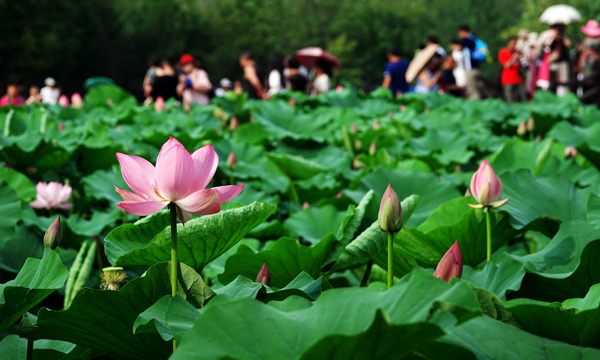 With the United Nations estimating two-thirds of the world's population will live in cities by 2050, the survey's findings had important implications for city planners and health officials, the researchers say.
From Montreal to Barcelona many cities are already looking at trees as a way to tackle climate change and pollution, says Donna Hume, the head of campaigns at the C40 cities climate leadership group's network.
"With so many people in the world's biggest cities suffering from ever hotter streets and polluted air, mayors are turning to trees and re-wilding to create havens for people that help our planet breathe as well," she says.
Schwartz says he hopes the research would provide them with extra incentives to go green and information on what type of green to prioritize, as results suggested large, lush parks were the most beneficial for mental health.
Supporting the findings, Marcus Collie, a botany expert at Trinity College Dublin, says: "Though this is a Twitter study, and therefore comes with inherent bias... it nevertheless shows a positive trend that we have long suspected-contact with nature can make you happier.
"So, if you can 'prescribe' a visit to nature, and this is happening on a daily basis, you can achieve a lot of health benefits at practically no personal cost. Plus, your dog and your kids will thank you!"