Mobile-first efforts creating opportunities
Share - WeChat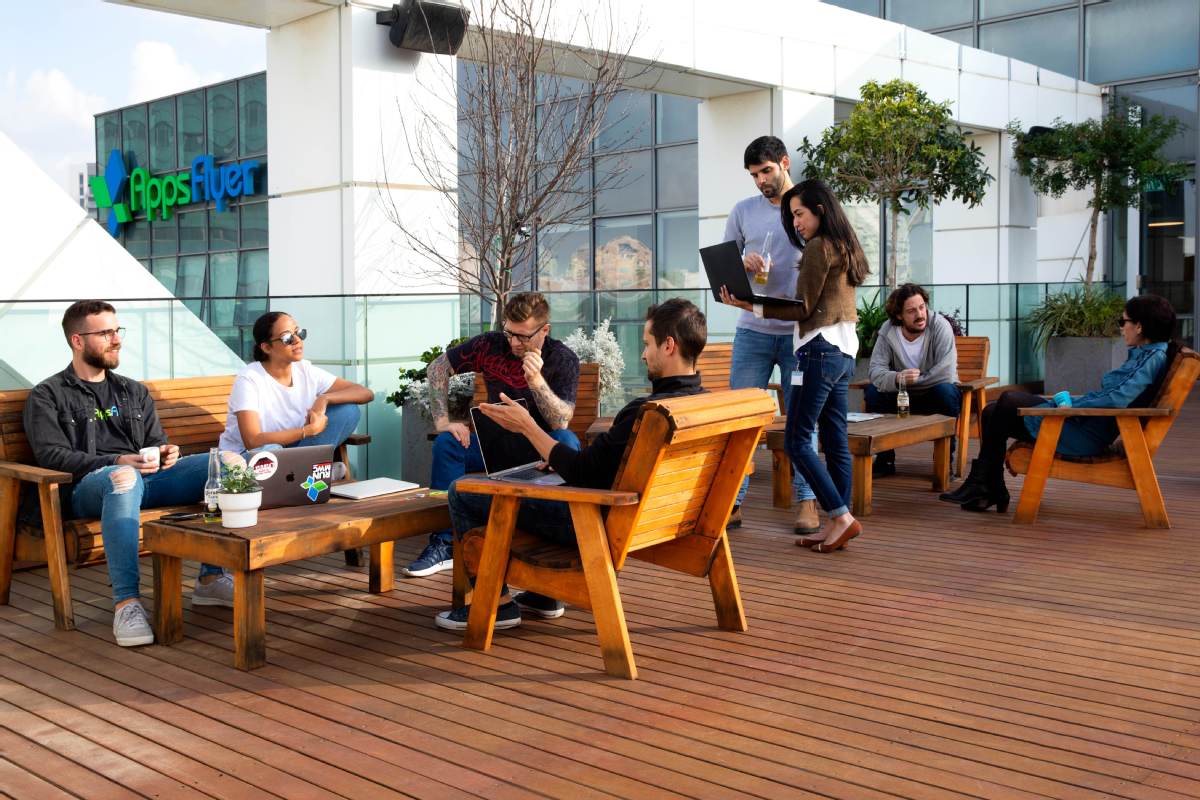 Foreign marketing, analytics companies are looking to meet strong data tracking demand as Chinese firms expand overseas
China is gearing up to be one of the few truly mobile-first economies in the world, which is spurring foreign mobile marketing and analytics companies like AppsFlyer to target opportunities in the country.
Oren Kaniel, CEO and co-founder of AppsFlyer, said that in China, the firm's development is "much faster than they can grow the team".
"Chinese companies think bigger. One notable thing is that when doing business in China, we get direct feedback from companies and leverage those suggestions to improve our businesses worldwide," Kaniel said.
With 15 offices and more than 4,000 partners around the world, the Israeli company is rated by multiple market agencies as the top player in terms of market share in market attribution, an important niche of mobile marketing.
At this year's Mobile Attribution and Marketing Analytics, or MAMA, a leading mobile marketing conference, at the end of June, China Daily spoke to Kaniel in an exclusive interview about his insights into the Chinese mobile marketing market, the firm's growth strategy and its future investment plans in the country.
How do you see the role of the Chinese market in your global business strategy and layout?
The Chinese market is important to us-it has become one of AppsFlyer's most successful regional markets. In recent years, increasing numbers of Chinese companies are thriving globally and we are happy to see Chinese customers who use our products succeed on a global level. This is consistent with our mission: to help our customers gain global success through our technology, support, service and premium experience.
On one hand, with these successful global companies, the growing demand in the Chinese market has driven the development of AppsFlyer's business in China and we have now gained the trust of many mobile companies.
On the other hand, we also benefit from cooperating with such great companies. Their high standards and expectations strongly motivate and inspire us to keep improving our product, customer experience and data accuracy. It helps us better serve our clients worldwide.
In Israeli culture, people are straightforward. This is a shared value that we appreciate in our daily work with Chinese companies. When I ask for product feedback, they tell us what they like and what they'd like us to improve, what challenges they are facing and how we can help them. Based on this feedback, we can develop and improve our products to better meet the market and evolving market dynamics. This is one great example of the culture fit between Israel and China.
What are your views of the Chinese mobile market? What are some of the latest changes? What opportunity does it bring to your company?
The China market is truly mobile-first-and it is thriving. According to a CNNIC (China Internet Network Information Center) report, there are 829 million netizens in China, 98.6 percent of whom access the internet using mobile devices. The support of emerging infrastructure-for example, the fast development of 4G and 5G in China, plus cheaper data packages and the greater accessibility of smartphones and apps for developing populations-has meant an influx of heavy downloads and app activity that is predicted to continue.
In addition, China is also a dominant leader in terms of both app downloads and in-app consumer spending. With its strong international presence, China's potential as an app market has jumped exponentially in the past year or two and is expected to hit 120 billion downloads and $62.4 billion in consumer spending by 2022.
Under the trend of more refined advertising, AppsFlyer can help advertisers determine which campaigns are successful, where and when-serving as a go-to resource for deciding how to select efficient distribution platforms for advertisers. We see a huge opportunity in the China market, reflected in the strong demand for data tracking and marketing attribution, and the strong willingness of Chinese companies to enter the global market. With the common goal of making Chinese companies successful, this will be a win-win cooperation for us and our Chinese customers.
Since more and more firms are targeting overseas markets, what major challenges do you think they are facing?
It depends on the regions they are targeting and the media partners they are cooperating with. Different markets bring different opportunities and challenges. Through our partnerships with 5,000 media sources and technology integrations, we can help marketers and advertisers achieve their goals in practically every corner of the globe. In short, this is a platform that allows any company to go global.
We also encourage companies to experiment and test their products, to measure almost every aspect of their marketing activities so they can see what's working, what isn't, and how everything works together. This is the essence of attribution, and it's essential in enabling brands and businesses to make the best datadriven decisions possible. With our measurement and attribution, we can tell them whether the decisions they've made are good or not. In this way, they can always learn and grow. So, one of our main pieces of advice for companies is to experiment, find the mistakes they've made, and improve to be more competitive in the global market.
At the same time, retention continues to be a major challenge for Chinese advertisers with only 4-5 percent of their acquired users sticking around after 30 days. As such, a focus on post-install metrics, not on installs, is the key to success. Ad fraud remains one of the biggest challenges for mobile marketers in China. These are the problems we can help Chinese customers solve.
What's your near-term plan in China? Do you plan to increase investment or expand your presence in the Chinese market this year?
First, since we're seeing increasing demand, we definitely plan to continue to invest and expand our team in China, as the business is growing faster than we can grow our team. We also plan to continue to develop a robust platform for domestic Chinese advertisers. We've set up an AppsFlyer Academy project, which will entail one month of training for new employees in a local learning center. Afterward, these employees will join our training center in Tel Aviv for a further three months of training. This ensures that we have professional, high-quality employees.
In terms of business development, our plan is simple: we will continue doing what we are doing now. Our core business is clear: we will maintain our unbiased market positioning. Remaining independent is critical for us, as we have no economic relationships with media services. We only represent our clients' interests-the marketers, advertisers and developers. Because we stick to our principles, we have earned a lot of trust, especially from major companies like Alibaba, Tencent, Bytedance Pinterest, Baidu, and more. Also, we will continue to invest in our technology and product development to help our customers achieve success.
What are the differences between the Chinese market and those in other Asian countries and the West in the mobile marketing sector?
I would say the major difference is that the Chinese market has a lot more potential to grow. The advanced mobile infrastructure, mature measurement technology, and robust mobile payment culture, all put China at the forefront of growth potential for app developers and marketers worldwide.
Another important factor I'd like to mention here is our cultural fit. I think Chinese culture and Israeli culture are a good fit because we share many common values. We have the courage, creativity, and strong enterprising spirit to create something new.
At the same time, feedback is also crucial for us. Our Chinese customers are usually straightforward about their needs, which makes communication with customers easier and clearer. They tell us what challenges they are facing and what they want from us.
How was AppsFlyer's performance in China during the past year?
Since we entered the Chinese mainland market in 2013, we have grown alongside this fast-growing market, and we now have more than 60 percent market share in China. Over the past few years, we have served thousands of customers in China, and have docked almost all the mainstream advertising platforms like Tencent, Bytedance, UC, Baidu, Weibo, iQIYI, Kuaishou, and Xiaomi. Many major companies and smaller companies in China use our technology and product. Our team in China has also grown from five to more than 50. We take our responsibilities seriously. And in the meantime, we're excited about industry growth.
How is AppsFlyer special from other similar companies? What's your unique selling point?
There are four points that make us different: data accuracy, privacy security, the richness of our platform and the fact that we are customer-focused.