Winning customers' hearts and minds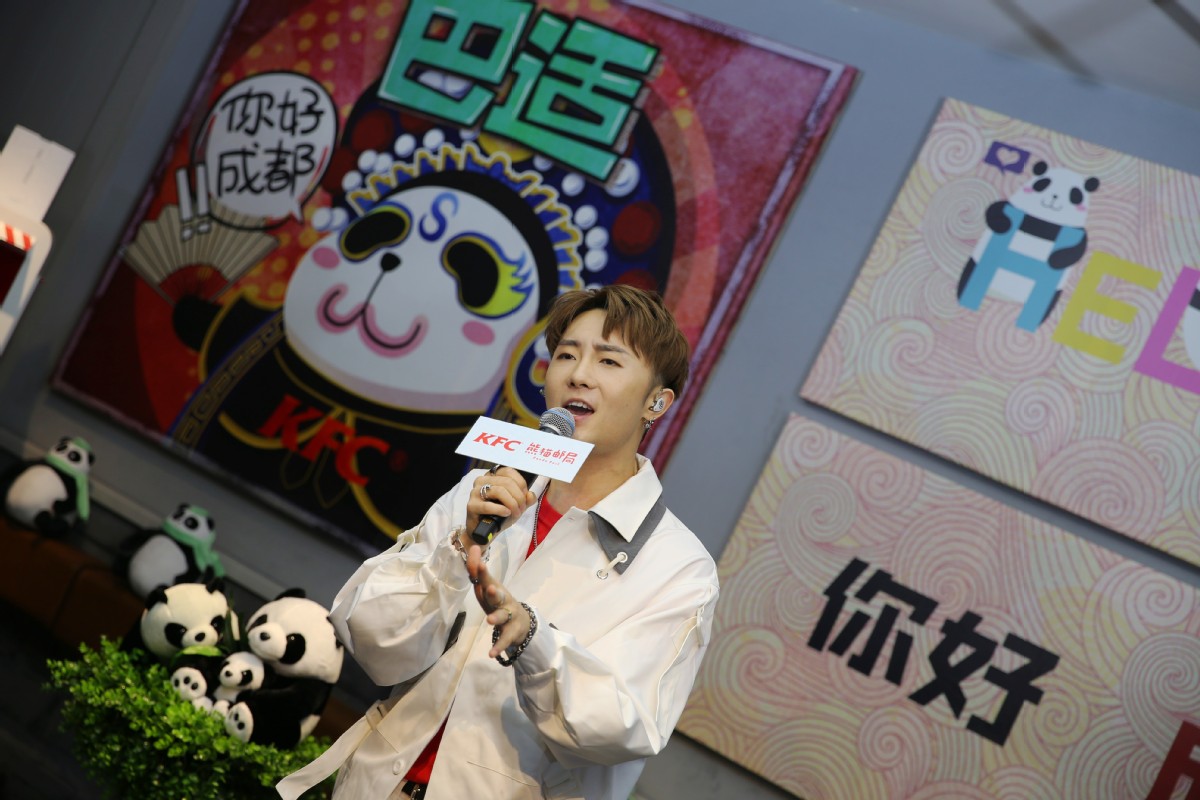 While no actual roller coasters are installed in what it claims to be its largest outlet in Asia, the level of excitement is comparable to that in an amusement park with consumers lining up for three hours for a cup of cherry milk tea, a seasonal offering.
Lelecha's brand motto is: Made in Asia, enjoyable and artisanal. This storyline was reflected in the invitation to its grand opening of several tea industry luminaries, a Michelin-starred chef and several master bakers-to show that high-quality ingredients, innovative recipes and cultural tales can contribute to a cup of tea.
The shop design features 10 independent stands decorated in different styles, each selling a unique category including raw tea, milk tea, coffee, alcohol, desserts, bread and ice cream, according to a company statement sent to China Daily.
"Food prompts emotional triggers, and eating is a gateway to the mind," Yu said.
Experience-driven and new product trials are the defining characteristics of China's post-1990 population, whose desire for instant gratification is shaping up to be the new norm of consumption, said Michelle Huang, industry analyst of Food and Agribusiness Research at Rabobank's Shanghai branch.
"It's not just quality that customers are paying attention to, it's also product innovation and the speed of new rollouts," she said. "Hence, it's imperative for brands to populate menus with original ingredients and ideas-and they need to do it quickly and frequently."
Huang said unique storefront design and customer experience help stores gain cultural clout.
"It's an investment. For instance, in the case of Heytea, a big chunk of traffic still comes from online orders," she said. "The online ordering app helps streamline business but it is the storytelling that gets the tea brand into people's heads in the first place."
Even established brands are investing in good stories in the hope of triggering emotional responses from customers. KFC China recently added skewers and hotpot to their long list of Chinese menu items, wishing to cash in on the burgeoning midnight snacks market that even the government is encouraging in a bid to spur spending.
Rather than simply placing ads promoting the new offering, KFC used social media to create a buzz. By soliciting and sharing stories related to late-night treats, the firm attracted an emotional response from prospective diners.
"Your curated story needs to grab the attention of your ideal guests and activate their emotions-and that goes for storytelling across all media," Yu from Kantar Worldpanel said.
Co-branding is another effective tool. Coffee chain S.Engine teamed up with e-commerce site Tmall for a brick-and-mortar store to attract attention, while Happy Lemon's tieup with domestic candy brand White Rabbit has generated online discussions on Weibo, China's most-used microblogging service, which is also a gauge of trending topics online.
Heytea's Nie, however, said co-branded products are not a major revenue generator but an avenue to convey and reinforce brand image. "Content does not necessarily trigger consumption or even display any products, the purpose is to convey the style of the brand."
Yu from Kantar Worldpanel agreed and cautioned brands not to let the hype slide into a "one-off sensation".
"Many brands fail to sustain their sales hike once the flash mob or co-branded campaigns cease," Yu said. "So the real differentiator is not to link consumers with a temporary promotional incident organized by the brand, but to establish a longstanding emotional tie with the brand itself, and that requires a consistent branding strategy."