Nation develops its sweet tooth
By Prime Sarmiento in Hong Kong and Chen Yingqun in Beijing | China Daily | Updated: 2019-07-15 08:56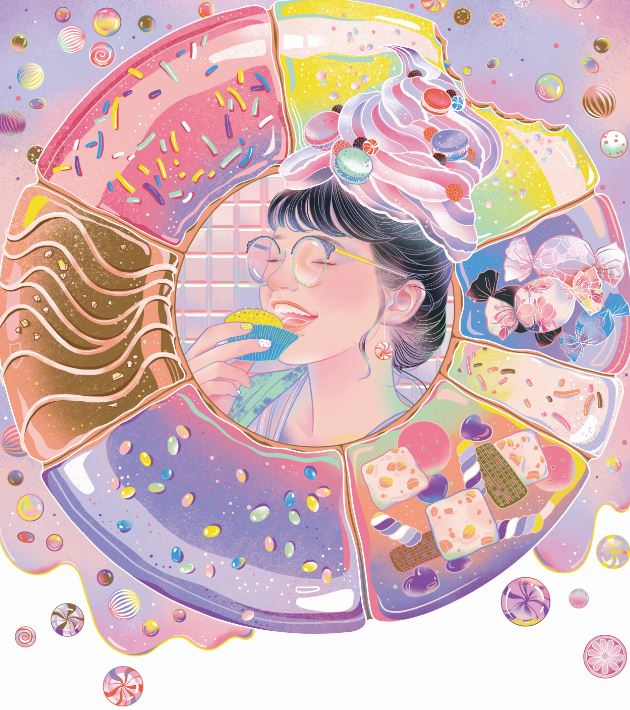 Sugar consumption rises along with living standards
Despite its unattractive name, zangzangbao (dirty, dirty bread) is a popular snack in China. Food lovers line up at teahouses and bakeries eager to snap up the chocolate-and cream-filled croissants with a dusting of cocoa powder on top.
The snack was introduced by a trendy Beijing bakery in 2017, and the name reflects the fact that it can be quite messy to eat. Customers usually end up with sticky fingers and lips after eating the sweet treats.
Zangzangbao is just one of the trendy snacks that are appealing to a rising number of consumers with a sweet tooth. The country's expanding middle class is demanding tasty, sweet food, drinks such as bubble milk tea and luxury chocolate.
The demand for sweet delights is rising in tandem with China's influence on the global sugar trade.
It is the world's second-biggest sugar importer, and analysts expect this huge demand to continue dictating pricing trends in the next few years.
Charles Clack, a commodity analyst at Rabobank, a banking and financial services company in the Netherlands, said: "Local production is expected to stay relatively stable in the coming years, but will not be enough to satisfy overall Chinese demand for sugar. Imports will be key to satisfying China's sweet tooth. A marginal improvement in Chinese demand in coming seasons may also see imports rise slightly."
According to the United Nations Food and Agriculture Organization, China will be one of several Asian countries that will experience their largest increases in sugar consumption in coming years. From last year to 2027, it expects China's sugar consumption to rise by 1.9 percent on average annually.