HK airport resumes operation after halt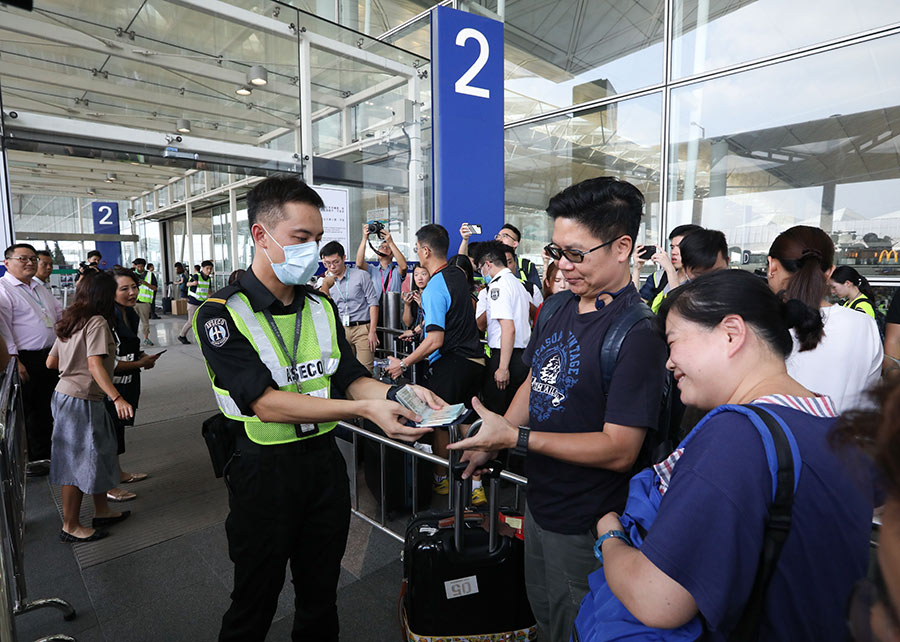 HONG KONG - The Hong Kong International Airport started to resume operation on Wednesday after the city's aviation hub was completely crippled for about two days by protesters.
Passengers are now able to conduct check-in procedures after tickets or purchase vouchers are checked by airport staff. One check-in gate is left open for passengers to pass through.
Dozens of protesters are still sitting outside one of the exits of the arrival hall. A demonstration area has been marked out with security staff walking nearby.