HK airport resumes operation after halt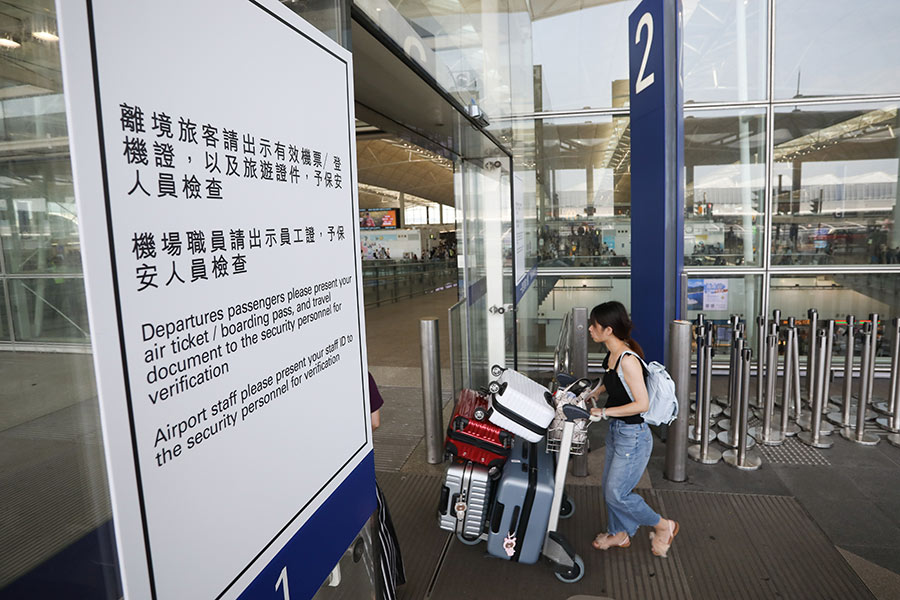 Flight info required to enter airport
Starting from 2 pm Wednesday, the airport began to require all passengers to show their identity documents and flight information before entering the airport.
Some protesters have been holding unauthorized public assemblies at the airport since Aug 9 and seriously obstructed the operation of the airport on Aug 12 and 13, causing a lot of flight cancellations.
Hundreds of flights were cancelled and thousands of passengers were left stranded.
As one of the busiest in the world, the Hong Kong International Airport handled an average of 200,000 travelers each day in 2018.