HK airport resumes operation after halt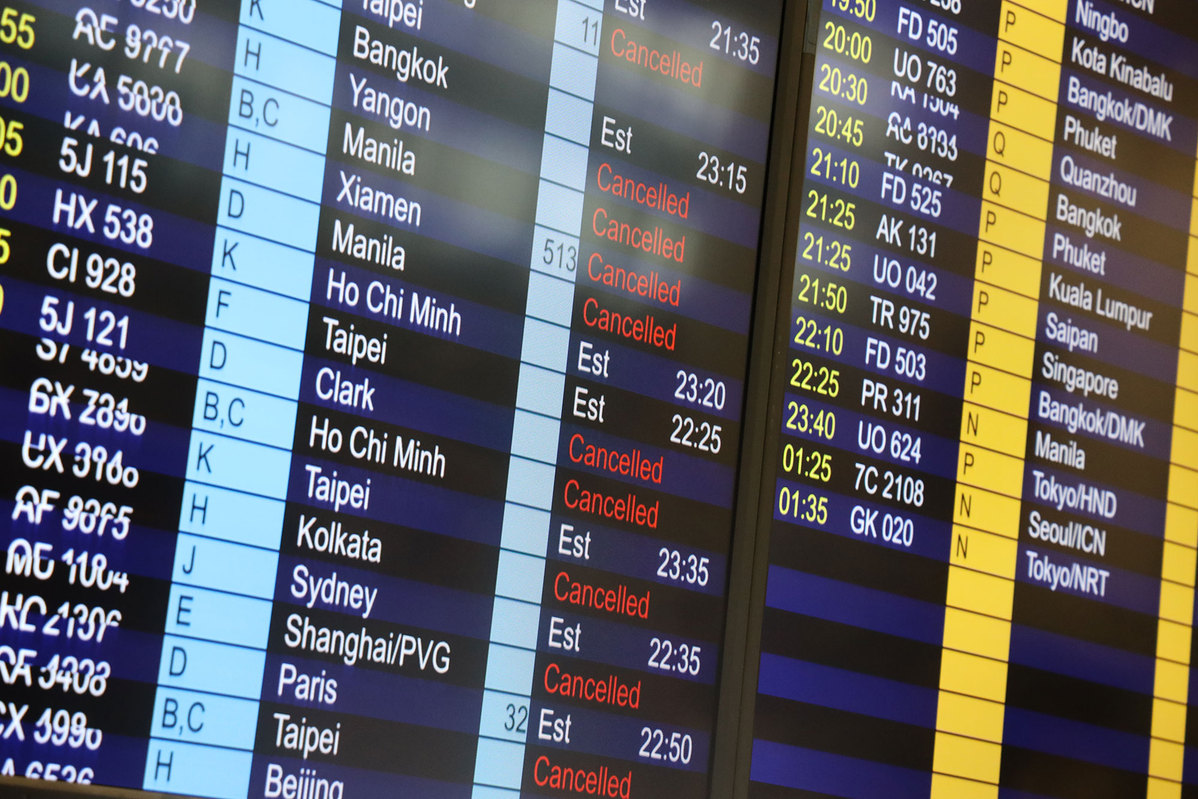 Airport protest affecting HK tourism: tour guide
The guide, who has been working in Hong Kong for more than 20 years, said to his knowledge that this is the first time the airport has shut down for something other than a natural disaster.
He said his income was affected because a large number of tours had been canceled in recent months.
He said he was worried that the incident would harm Hong Kong's image as a tourist destination, but that he believes Hong Kong remains a safe city and that the unrest is only temporary.
Li Lei, a 30-year-old traveler from Chengdu who was taking a transfer flight in Hong Kong to the Maldives, said he slept at the airport last night as his flight was canceled.
"I was angry and worried," he said. "But Hong Kong belongs to China. Chinese people shall not be afraid of standing on Chinese soil."