Nation putting its best sporting foot forward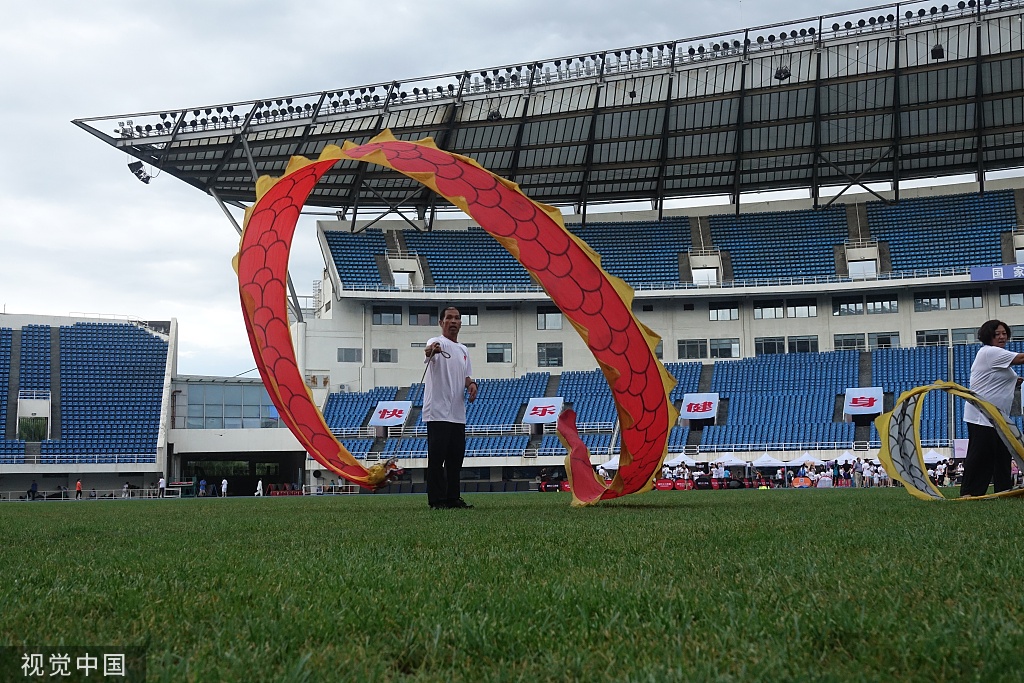 Winter thrills
With China preparing to host the 2022 Winter Olympics in Beijing and Zhangjiakou, Hebei province, ice and snow sports have shaken off their niche status, attracting more participants throughout the year.
On Saturday, the National Winter Sports Administrative Center and local sports bureaus launched the 2019 Mass Ice and Snow Week in Shenyang, capital of Liaoning province, in an effort to attract more urban fans.
The event, with the theme "Walking into the city and getting close to the public", provides both on-site activities and online promotions.
Ni Huizhong, director of the winter sports administrative center at the event, said: "By bringing this event to the city in summer, we hope more and more Chinese can enjoy winter sports, regardless of where they live. In Northeast China, the abundant snow and ice are an attraction, while in South China, winter sports can develop through leisure activities, training and grassroots competition at indoor venues."
With abundant snowfall in winter and a tradition of amateur participation, 1.5 million people were involved in ice and snow sports in Liaoning last year.
The country plans to build 650 skating rinks and 800 ski resorts by 2022, up from 334 and 738 respectively in June last year, to lay the foundation for winter sports and recreation to involve 300 million people in the buildup to the Winter Olympics.
Wang Xinyan, 12, from Shenyang, said: "I think it's cool to play hockey. My father is really proud of me." The student, who tends goal, has played the sport for two years.
Her coach Du Chuanyou, a former national team member, attributes hockey's popularity among young players to the fact that it fosters teamwork and discipline while helping children to toughen up.
Du's club, Shenyang Aoshen, has more than 500 registered players, and the number is rising.
Song Kai, director of the Liaoning Municipal Sports Bureau, said, "Taking part in hockey, skating and skiing has become a way of life for the public."
Local authorities will carry out a series of measures, from training instructors to building facilities, to meet the rising demand, Song added.