Assa banks on growing demand for smart home products
Share - WeChat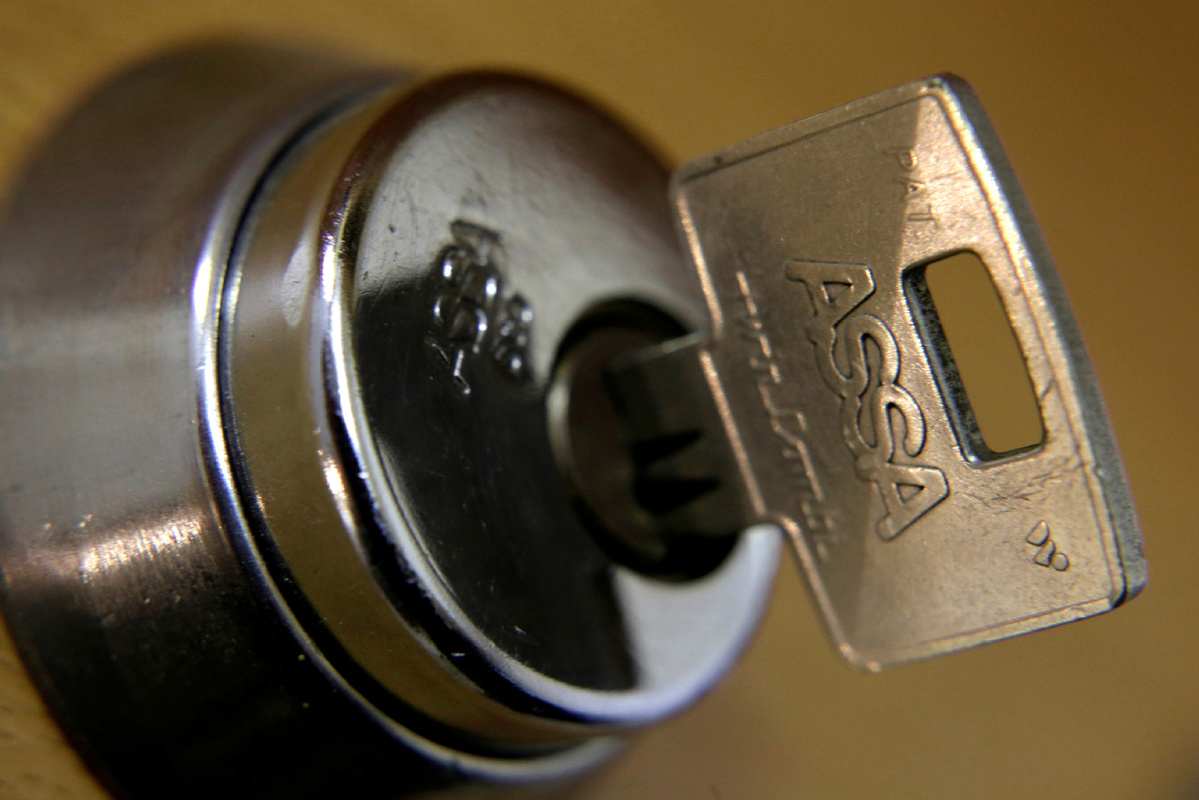 The Assa Abloy Group, a Swedish conglomerate and a global leader in access solutions, will launch more market-oriented smart home products in China to tap the nation's growing demand for smart access products both in commercial and residential use amid consumption upgrade, according to senior company executives.
China has grown into the biggest market in the Asia-Pacific region and is an important manufacturing base for Assa Abloy, according to Anders Maltesen, president of Assa Abloy Opening Solutions Asia-Pacific.
"In addition to the increased demand for commercial use, Chinese consumers have developed a growing demand for smart lock products in the residential sector. This is the main reason why we are increasing investment in research and design and expanding production capacity," said Ramond Yeoh, managing director of Yale China.
Yale, a brand affiliated with Assa Abloy, has maintained double-digit growth in sales each year in the last three years in China, with expectations of continuous and robust growth this year, according to Yeoh.
According to China Lock Manufacturing Industry Information Center, China's demand for smart lock products grew by 50 percent year-on-year from 2015 to 2018. Sales of smart locks in China are expected to surpass 35 million units by 2020, mainly driven by residential use, according to the center.
"We focus more on branding-Yale will come to customers' minds when they think of locking security," said Yeoh.
The company showcased its cutting-edge smart locking system, namely Yale Ecosystem, and a range of other smart products during a recent international building decoration expo in Guangzhou, capital of Guangdong province.
"Supported by Yale smart living augmented reality experience, we feature the whole ecosystem of Yale smart home products by introducing the Yale Access App, which controls all the smart products by Yale," said Yeoh.
As Chinese consumers have developed growing demand for smart and mobile solutions for home products, Yale has established a new smart residential department to better serve the Chinese clients, he said.
According to Yeoh, Yale, which already has assembling facilities in Shanghai and Guangzhou, will open experience stores to educate consumers and offer them the chance to touch and feel the company's smart security ecosystem.
"We have brought plenty of door-related products and solutions covering both commercial and residential sectors, with strong willingness to leverage our self-innovated technologies into the Chinese market," said Maltesen.
He said Yale's smart ecosystem is already connected to Airbnb, Alexa, Googlehome and Apple's Siri.
"We will work with more partners in China in the near future, to provide tailored services for Chinese customers, with further development of cloud-based services including in-home delivery of goods and cleaning services and elderly care," said Maltesen.
According to Maltesen, the market penetration of Assa Abloy in China is expected to reach 35 percent in the next three years.