Konka to partner with Chinese hotel group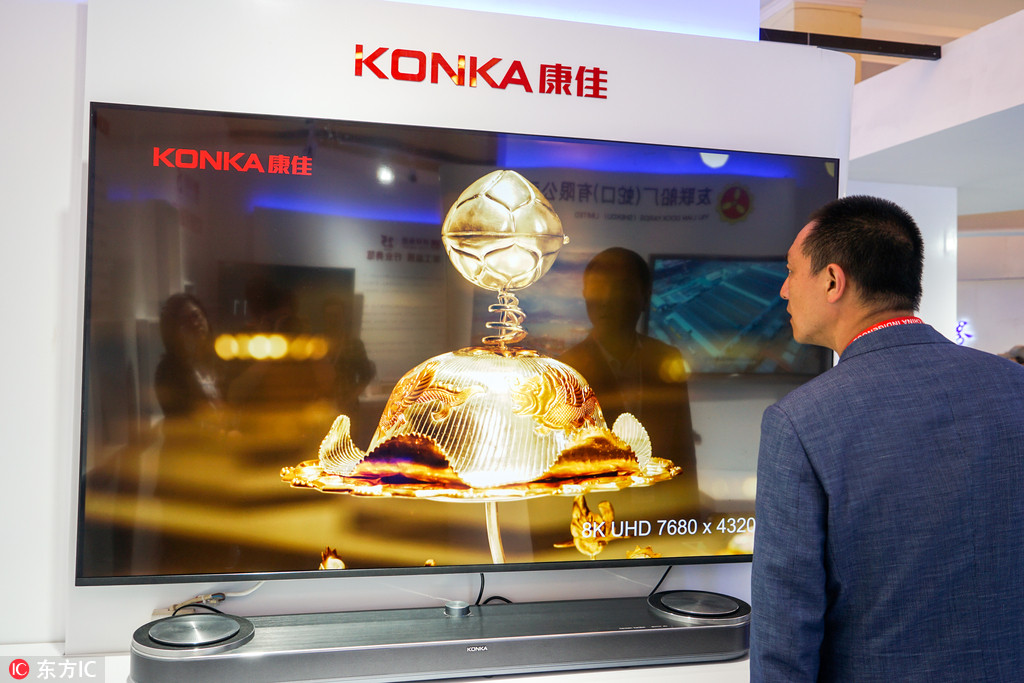 Chinese home appliances manufacturer Konka Group Co Ltd will expand the applications of its television products, especially in the hotel industry, as part of the company's broader efforts to drive the consumption in the country's television industry.
Konka will team up with Shenzhen Overseas Chinese Town Co Ltd's hotel group to promote the upgrading of its hotel and to explore new opportunities in artificial intelligence, internet of things and 5G technologies.
The over-the-top, or OTT business, meaning content that providers distribute via online streaming, remains in rapid growth, and Konka has expanded its OTT business at scenic spots, communities and commercial buildings, said Zhu Yinman, assistant general manager of Shenzhen Yipingfang Network Technology Co Ltd, a Konka subsidiary.
The company also hopes to expand applications of its products at tourist attractions and join hands with more partners.
Konka is focusing on building a TV-centered home IoT control and display center.
Its IoT platform, which combines TV screens and smart home controls, will present all the information of smart home devices in visual form and allow users to control their intelligent home devices.
The company said it will concentrate on artificial intelligence, 8K and 5G technologies to create more opportunities this year and will increase its investment in research and development.
According to Beijing-based consultancy All View Cloud, TV sales reached 12.02 million units nationwide in the first quarter of 2019, down 1.1 percent compared with the same period last year, while related sales revenue totaled 34.9 billion yuan ($5.1 billion), down 13.1 percent year-on-year.